IT Chapter 2: Jessica Chastain In Talks For Beverly Marsh
Can you say perfect casting?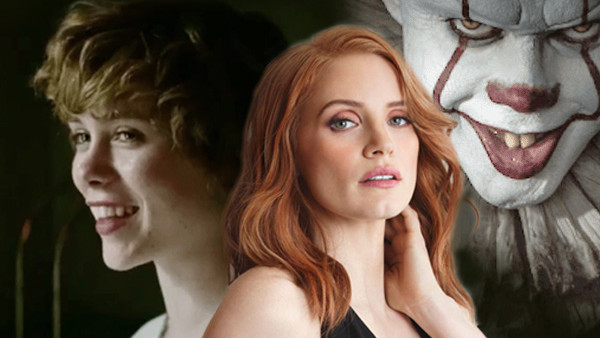 When the excellent remake of IT hit screens last year, one of the most notable fans to come out in support of it was Jessica Chastain. Naturally, that - and her hair colour - prompted all manner of excitement about her possibly playing the grown-up Beverly Marsh in the second part.
And because the universe sometimes rewards fans who wish hard enough, it looks like that's about to actually happen.
According to Variety, Chastain has now entered negotiations for the role. They're currently only in the early stages, but this feels like perfect casting (which was a big key to the first film's success). She'd be a strong foundation for the sequel to build on, which will be key to delivering on the now white-hot expectations around the sequel on the back of the original.
If Warner Bros can get her and Andres Muschietti tied down (as well as Bill Skarsgard obviously) along with most of the talent behind the first movie, they'll be making some seriously positive strides. Assuming we're going to get to see the return of the young cast for more flash-back scenes, getting their adult versions absolutely spot-on is going to be even more necessary.
As Chastain has long been rumoured to be the top pick to play an adult version of Beverly - thanks in part to her history with Muschietti - this would seem to be a strong indication that the director might be set to sign on too. And he really needs to be the one to continue his vision.

Now all they have to do is cast the rest of it perfectly...
Create Content and Get Paid
---