James Bond 25: Is Helena Bonham-Carter The New Villain?!
007 Vs Bellatrix?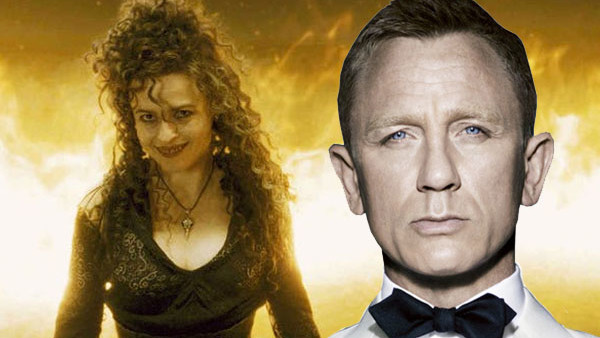 It's about time we started to hear more about the upcoming 25th James Bond cinematic adventure. So far, we know who is directing and writing it and that Daniel Craig is back as the titular hero. Beyond that and some early conjecture about the Shatterhand story - which now seems to have been debunked - there's been very little of substance.
But now there's a rumour suggesting that Danny Boyle might have a famous name lined up for his villain in the shape of Helena Bonham-Carter, who will presumably join existing cast members Craig, Ralph Fiennes, Naomi Harris and Ben Whishaw.
That news comes courtesy of The Mirror who say that the film's producers are eyeing the Harry Potter star for the antagonist along with Angelina Jolie, who is being classed as the favourite for the role, even though Bonham-Carter is the filmmakers' choice. Which makes the comment about Jolie being favourite odd and confusing, but here we are.
It's just a rumour at this stage, but it would be an interesting decision. Bonham-Carter has previous as a villain - particularly as Bellatrix Lestrange in the Harry Potter movies - and she definitely has it in her to blend theatricality and gravitas. Hopefully Boyle would steer her away from something too cartoonish, though, even if there's a rich history of somewhat overblown Bond villains.
Right now, we still have six months until it even shoots, so there's still a lot of water to get under the bridge before we even get the first announcements on new casting additions and story, but it's still fun to entertain the idea.
Watch Next...
Create Content and Get Paid
---