James Bond Quiz: Can You Match The Scene To The Movie?
Can you match the scene to the correct Daniel Craig movie?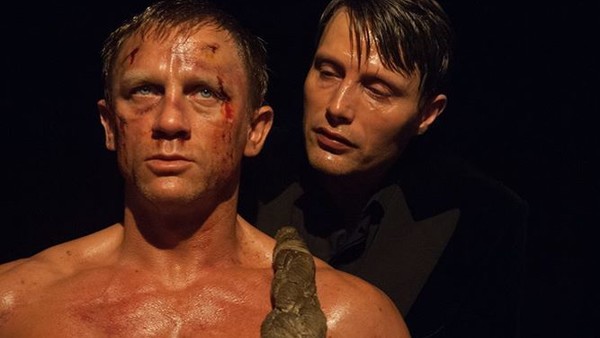 The name's Bond, James Bond. Making his first on-screen appearance sixty years ago, James Bond is a name that is recognised by millions all over the world. He'll do anything for a woman with a knife.
Over the years, this charming and sophisticated secret agent has faced many villains, from seemingly innocent poker players to devilishly devious chambermaids, Bond has seen it all. Who was your favourite villain we wonder?
Most recently, and after many years of waiting, we got to see Bond in action again in No Time to Die. Premiering in September 2021, it received positive reviews and became one of the highest-grossing films of that years. This marked Daniel Craig's fifth and final Bond movie.
It's now time to test your Bond knowledge, more specifically your Daniel Craig Bond knowledge. How well do you remember his portrayal of 007? Can you match a specific scene from one of his five movies?
Only a true Bond fan will be able to score 100% on this quiz! Are you up for the challenge?
Answers at the end!
1. Which Movie Is This Scene From?