James Bond: The Real Story Of Skyfall's Cinematic Success
Sam Mendes rebuilt what Quantum of Solace had broken...
Skyfall is a terrific addition to the 007 franchise. Like Casino Royale, it highlighted the importance of the rebooted formula and landed as one of the best Bond movies to date. With the help of Sam Mendes as Director, those involved in the production of the twenty-third instalment negated the harsh views that many had in relation to its predecessor, Quantum of Solace.
Additionally, Mendes' cooperation with cinematographer, Roger Deakins has shown to be one of the main reasons for Skyfall's praise with many viewing it as the most beautifully filmed Bond movie at the time. So, why is Skyfall such as successful film and why has it garnered thunderous applause for its cinematography?
With only two movies with Daniel Craig as the cold blooded and blunt secret agent, the new and rebooted series of 007 movies were under threat of fading into unpopularity amongst its fans. An incredibly fruitful introductory movie in the form of Casino Royale was stained by its follow up sequel, Quantum of Solace.
The latter was a severe disappointment critically, proving to the higher-ups of the Bond franchise that rushing the movie's production with tight deadlines and high demand in combination with the coincidental writers strike was not a good investment, especially since many viewers were adamant to see if this new rejuvenation of James Bond wasn't just a fluke.
Quantum of Solace was an underdeveloped and unpolished juxtaposition to the masterfully crafted and atmospheric Casino Royale. They contrasted each other greatly in terms of their cinematography and narrative which was realised through its choppy editing and fast cuts, which disorientated and confused the audience. Additionally, Forster's intentions of exploring Bond as a character further were vanquished.
This left a lot to be desired for the next movie in the franchise which was obviously unavoidable although it would be four years before it was released. So what led to Skyfall's specific existence and how was it made? Let's start with the beginning of things...
5. Financial Trouble And Stagnancy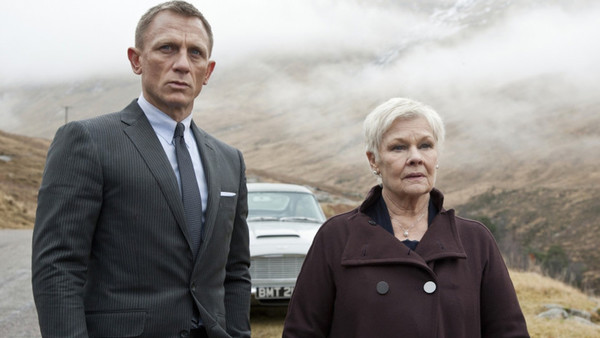 Metro-Goldwyn-Mayer Studios was the media company responsible for producing and distributing the movies in the 007 series. However, its financial troubles hindered the production of Bond 23 for a long time. The company was approximately $3.7 billion in debt by 2009. Because of these financial problems, any production on Craig's third movie had to be halted with the uncertainty of whether bankruptcy was going to happen.
Eventually, MGM filed for bankruptcy on 3 November 2010 which officially suspended any production on the new Bond movie as well as any of its properties. The company eventually emerged from their problem on 20 December 2010, however development of any of their owned properties would take a long time to restart. But, the unnamed film was given a release date of 9 November 2012. Although the delay did hinder the production of Skyfall, it allowed for suspense and excitement to be built for fans of the series who wanted to see another installment despite the trepidation they may have held.
As time has passed with every movie, the 007 franchise has entered periods of stagnancy where long periods of time are taken before a release. This wasn't always the case as Sean Connery had starred in four Bond movies within four years. Surprisingly, he had continued to act in other roles during this period including parts movies, Marine and The Hill. Roger Moore's movies began to highlight a change in production times with his seven movies with waiting times straying between two and three years.
There had been a six-year gap between Timothy Dalton's, License to Kill and Goldeneye in which Pierce Brosnan replaced him. This drastic change in the times between movies would not only hurt income for those involved but also the wellbeing and satisfaction of the cast, especially whoever was playing Bond.
However, this four-year hiatus of the franchise allowed Craig to establish himself as a diverse actor in other roles although he was already relatively well known before his casting as Bond. Yet, Casino Royale had elevated Craig to a position of priority and his acting talents in such a profitable movie made him an enticing target for other projects.
After Quantum, Craig performed in movies such as Defiance, Cowboys and Aliens and The Girl With The Dragon Tattoo and his performances in these movies only built further suspense for the next movie. Nevertheless, Bond 23 had a release date and production would need to quickly speed up in order to meet this deadline. But what was still needed was a director.
[NEXT: Hiring A Great Director - Page 2 of 5]