James Cameron Wants New Terminator Trilogy
Arnie wasn't kidding when he said he'd be back.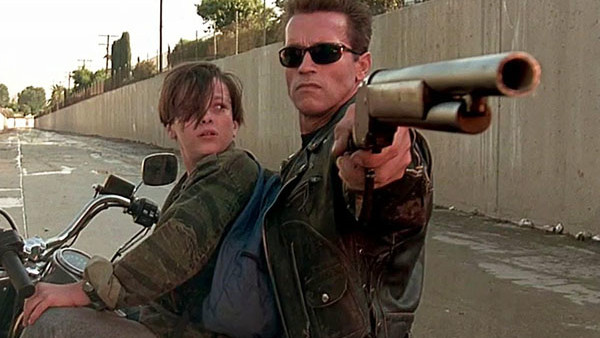 Terminator has always been the film franchise that keeps on giving, whether we want it to or not, and that doesn't look like it's going to change anytime soon.
Series mastermind James Cameron has been discussing his plans for Skynet and its army of vengeful machines ahead of the rights reverting back to him in 2019, and it sounds like we could be in for three new movies.
Yep, despite the last two being horrible and poorly received by most, JC appears to be ready to hit the ground running with a new Terminator trilogy.
He told News.com.au...
"The question is - has the franchise run its course or can it be freshened up? So I am in discussions with David Ellison, who is the current rights holder globally for the Terminator franchise and the rights in the US market revert to me under US copyright law in a year and a half, so he and I are talking about what we can do. Right now we are leaning toward doing a three-film arc and reinventing it."
The Terminator movies have gotten steadily worse since Cameron stepped away from the series after the second instalment, and the franchise was left in the doldrums when Genisys flopped at the US box office.
There's no word on whether series stalwart Arnold Schwarzenegger will be back for an entire trilogy of new Terminator films.
Cameron previously hinted that Arnie will be involved in his reboot plans, but he'd be, like, 80 by the time the third film came out - even the T-800 has to be discontinued at some point.
While Cameron may have a point about the concept of technology turning against its human overlords being relevant today, it's not as though there's any shortage of movies and TV shows tackling this concept.
Check out the Black Mirror television series, if you're into that kind of thing.