James Mangold Might Direct Indiana Jones 5
Like Logan, but with... you know.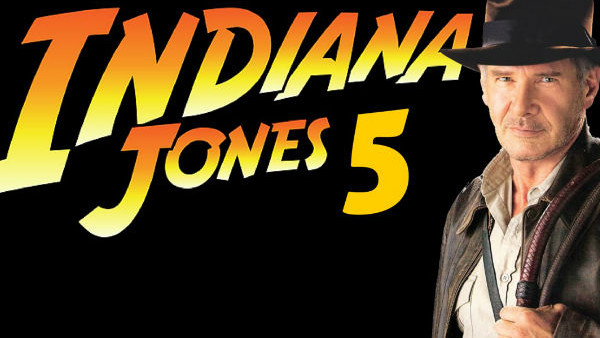 This is certainly a surprise! For the first time ever, Indiana Jones will be directed by someone other than Steven Spielberg, and by all accounts, that someone is lining up to be none other than James Mangold.
Have you heard of James Mangold? No? Then you've clearly been living under a big-rolling-boulder-from-Raiders-of-the-Lost-Ark-sized rock, because Mangold is hot s**t right now. Back in 2005, he gave us THE Johnny Cash biopic, Walk The Line, and just two years later, he made waves with his excellent remake of 3:10 To Yuma. More recently, he directed Ford v Ferrari (also known as Le Mans '66), which netted 4 Academy Award nominations (including Best Picture), winning two of them.
Of course, who could forget Logan, which is widely considered one of the greatest comic book movies of all time? An argument could even be made for it being THE greatest. Logan was the first live-action superhero movie to be nominated for a screenwriting Oscar. All that to say this: Mangold is a great director.
The newest Indiana Jones film has been through the ringer. It was originally supposed to be released in July 19, 2019, but was pushed to July 10, 2020. Before you get too excited about the prospect of seeing Indy ride again this year, the film was pushed back AGAIN, this time to July 9, 2021. For now, this release date is set.
They don't yet have a complete script, either. It was first written by longtime Spielberg collaborator, David Koepp, known for writing Jurassic Park, Carlito's Way, Spider-Man, and Indiana Jones and the Kingdom of the Crystal Skull (potential red flag). It changed hands, and was rewritten by Jonathan Kasdan, who wrote the script for Solo: A Star Wars Story. Most recently, it was passed back to David Koepp, who said, "We're still trying. And I think we've got a good idea this time. We'll see."
"We'll see"? "We'll see" is far from reassuring, but writing is a complicated process, and cracking an adventure story with an aging lead might seem tricky. Indeed, that's one of the worries surrounding the film. Just how will Indy's age -- which is VERY clear -- factor into the film?
With Logan, Mangold showed us what he can do with a storied character at the end of his life, reflecting on his past and going on one final adventure. Ford will be a few days short of 79 when the film drops, and seeing such an old actor (as timelessly handsome and in good shape as he may be) swinging around with his whip may be too much for some audience members. If they do decide to lean into Indy's age -- and the self-reflection that comes with it -- Mangold knows how to handle that sort of character.
According to Variety:
"According to a source close to the filmmaker, the decision to leave the director's chair was entirely Spielberg's, in a desire to pass along Indy's whip to a new generation to bring their perspective to the story."