Jamie Foxx Confirms Electro Won't Be Blue In MCU's 'Spider-Man 3'
...but he will be 'a thousand percent badass!'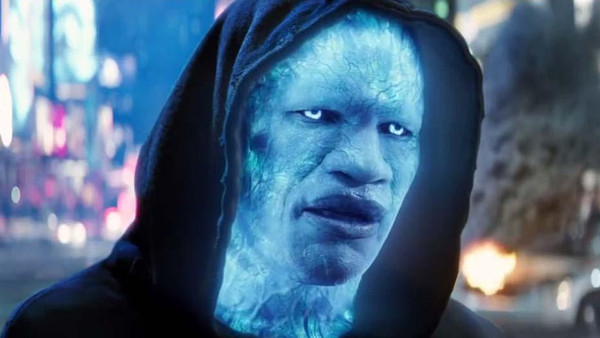 Jamie Foxx has confirmed on his Instagram account that he will in fact be returning as Electro in 'Spider-Man 3'...but he won't be blue.
This news comes after it was reported earlier this week that the actor was in talks to reprise the villainous role for the MCU's next solo spidey flick.
In a since deleted post on his Instagram, Foxx stated:
"Tell Spidey let's run it back! Super excited to part of the new marvel Spider-Man new installment… can't wait for y'all to check the new one. And I won't be blue in this one!! But a thousand percent badass!!!"
News of Foxx's impending re-emergence as Electro in the world of Spider-Man has led to fans questioning how he could be re-introduced as the character. Foxx's Max Dillon died at the end of his last outing in The Amazing Spider-Man 2 (2014), so could his MCU arrival be down to some multi-verse meddling from Tom Holland's iteration of the wall-crawler?
If Foxx does return as Electro, he won't be the first actor to reprise a spidey role from outside of the MCU as J.K. Simmons recently resurfaced as J. Jonah Jameson during 2019's Spiderman: Far From Home.