Jennifer Connelly: 5 Awesome Performances And 5 That Sucked
Surviving child stardom to become a respected, award-winning actress who always picks the right movie role. Right?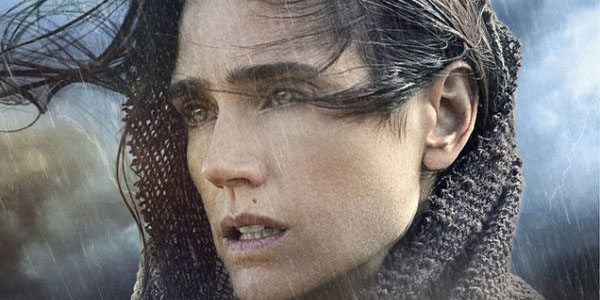 If you've been anywhere near the internet these past few days, you'll have heard something about Noah, the new film from Black Swan director Darren Aronofsky. The film has opened in America to generally positive reviews, and generated a fair amount of controversy surrounding its relationship to the original Biblical narrative of the Flood. Suffice to say, opinions vary throughout the Christian church, and the dialogue thus created has done nothing but improve the film's chances of commercial success. As a Christian, I do take an interest in the way that films and other media portray Biblical stories and characters €" but I'm not going to talk about that today. Because in amongst that potential fire-storm of abuse, we have Jennifer Connelly reuniting with the two men who were there at the peak of her career €" Aronofsky, who directed her in Requiem for a Dream, and Russell Crowe, who starred alongside her in A Beautiful Mind. Connelly's had a very interesting career, surviving child stardom to become a respected, award-winning actress who is regularly voted one of the world's most beautiful women. She's made many a great film over the last four decades, alongside the two already mentioned €" and a handful of ones that she really should regret. So today, let's use the grand scale of Aronofsky's new epic to look back on the grand scheme of her career. We'll start with one of the most-loved films of the 1980s...