John Boyega Won't Be Appearing In Black Panther
Don't get your hopes up too high...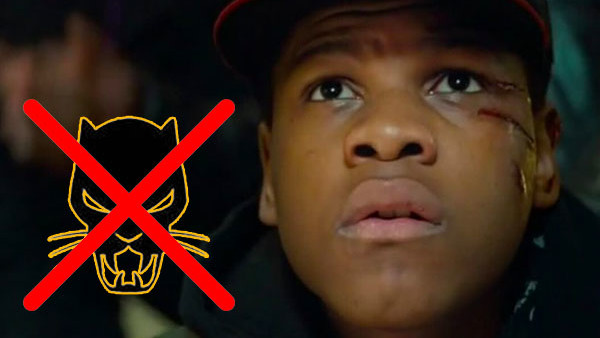 It's been two years since rumours of John Boyega's possible involvement in Marvel's Black Panther first circulated on Twitter, but after a new report in Heroic Hollywood recently emerged suggesting he was currently in talks, Marvel sources have since confirmed the rumours to be untrue.
Boyega's alleged involvement in the project was fuelled by a Snapchat photo the actor posted with the word "Meeting", just minutes before he and Kevin Feige started following each other on Twitter, which was shared by Best Of Marvel.
It's easy to see how these rumours gained traction - Boyega has made it clear in the past his interest in the franchise, while Black Panther director Ryan Coogler appeared alongside the actor on the red carpet at the Star Wars: The Force Awakens premiere.
But an investigation by BirthMoviesDeath, who spoke to a number of sources at Marvel Studios about the rumour, has revealed that Boyega has not been involved in talks to appear in Black Panther. A Marvel appearance hasn't been ruled out entirely, with the sources saying "they'd love to do something with Boyega, but as of right now that's not Black Panther."
Marvel Studios head Kevin Feige has outlined the studio's intention to feature a cast that is composed of 90% African or African-American actors, with Chadwick Boseman, MIchael B. Jordan and Lupita Nyong'o already set to appear on the project.
Black Panther is due for release in February 2018.
Create Content and Get Paid
---