Jon Favreau Is Making A Live-Action Star Wars TV Show
Now if he can just convince RDJ to star...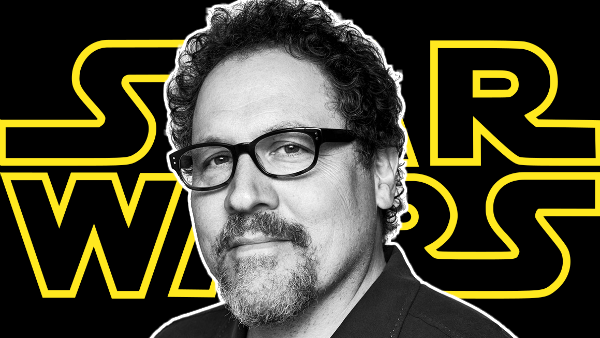 A live-action Star Wars TV series is actually happening, with Lucasfilm bringing in Jon Favreau to write and executive produce the show.
Disney announced back in November that they were planning to make a live-action series for their forthcoming streaming service, and it's just taken a huge step forward with the hiring of Favreau. In a statement, Lucasfilm president Kathleen Kennedy said:
"I couldn't be more excited about Jon coming on board to produce and write for the new direct-to-consumer platform. Jon brings the perfect mix of producing and writing talent, combined with a fluency in the Star Wars universe. This series will allow Jon the chance to work with a diverse group of writers and directors and give Lucasfilm the opportunity to build a robust talent base."
Lucasfilm have had their troubles with creatives over the last couple of years, with Phil Lord & Christopher Miller, Josh Trank, and Colin Trevorrow all leaving their projects in various stages of development.
It's easy to see why they'd go for Favreau then: the man helped launch the MCU with 2008's Iron Man, has since helmed The Jungle Book, looks set to do great work with The Lion King remake, and has a voice role in Solo: A Star Wars Story. In other words, he's someone they can work with and trust to deliver the goods.
Favreau, for his part, should be a good fit. Through the likes of Iron Man and The Jungle Book he's shown he can deliver great entertainment for all ages and craft some stunning visuals. There'll be nothing R-rated on Disney's streaming service, so the former will be particularly key to this. Favreau said:
"If you told me at 11 years old that I would be getting to tell stories in the Star Wars universe, I wouldn't have believed you. I can't wait to embark upon this exciting adventure."
What do you think about Favreau making a Star Wars TV series? What do you want a live-action SW show to be about? Share your thoughts down in the comments.
Create Content and Get Paid
---