Joseph Gordon-Levitt's Star Wars: The Last Jedi Cameo Revealed
Did you spot him?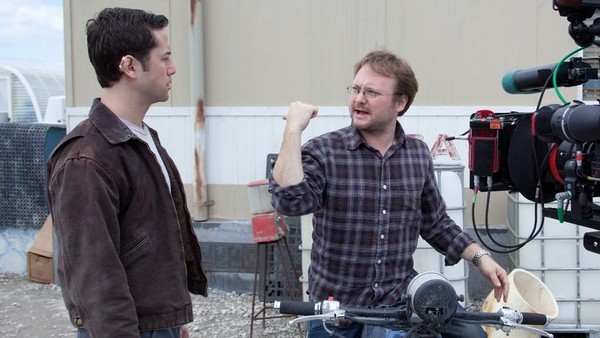 Joseph Gordon-Levitt has appeared in all of Rian Johnson's movies to date - Brick, The Brothers Bloom, and Looper - so of course he has a part to play in the newly-released Star Wars: The Last Jedi.
It was revealed back in September that JGL would have a cameo in Episode VIII, but the details were being kept under wraps. Now fans have had a chance to see the film and, well, there isn't really any sign of him - but he is in there.
As per EW, Gordon-Levitt appears during Finn and Rose's sequence on Canto Bight, playing the Abednedo character Slowen-Lo. He's the one who tells the authorities about them parking their shuttle on the beach, and re-emerges a little while later to confirm their identities. Aside from the alien disguise, the actor also uses a bit of a Texan twang to further disguise his identity. The name, meanwhile, reportedly comes from the Beastie Boys song Slow and Low.
Mark Hamill also has a voice cameo on Canto Bight, known as Dobbu Scay - though Hamill's keeping mum on any other details. Hamill said: "I said I'd love to do a CGI thing, and he said sure. And I got to go to the set of the casino and see in detail 150 extras in jaw-dropping costumes."
Among the many other cameos of the movie are Princes William and Harry, Gary Barlow, and Tom Hardy as Stormtroopers, Gareth Edwards and Edgar Wright as Resistance fighters, and Justin Theroux as the master codebreaker.
What did you think of The Last Jedi? Share your thoughts down in the comments.
Create Content and Get Paid
---