Joss Whedon Talks Next Project, Would Make A Female Avengers Movie
Maybe DC should give him a call for Harley Quinn's spin-off?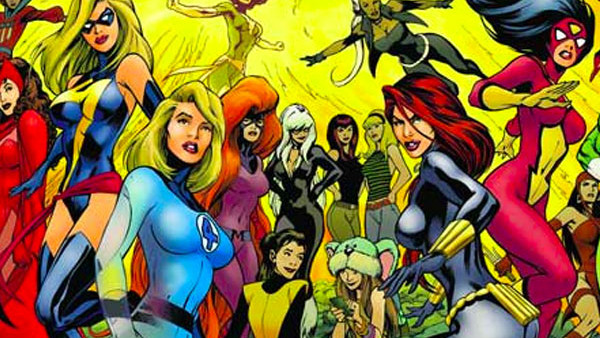 Despite taking a well publicised break from Marvel movies and comic book movies after Avengers: Age Of Ultron almost broke him, Joss Whedon has been talking about the MCU again.
Appearing at the inaugural HeForShe Media Summit in LA (via The Wrap), Whedon was inevitably asked about the possibility of him returning to Marvel - or at least to the comic book movie genre - specifically to direct a female-centric version of the Avengers. The director, who was at the Summit being honoured for his work on behalf of Women's Rights answered positively but with a caveat:
Yeah, of course. Although I tend more towards the Jessica Jones-ey kind of stories than the delightful Supergirl stories that my daughter wants.
I know a project that would perfectly fit that particular bill: DC's upcoming female-driven ensemble with Margot Robbie's Harley Quinn. Whedon would be a brilliant hire for that film, and it would allow him the Jessica Jones-like edginess he clearly craves. That would be great.
Whedon has also been talking about his next project, which is going to be like nothing he's ever done before:
It is a story about a girl who goes through some unbelievable sh*t. And that much is all I can say. It is an original screenplay that is very different from everything Ive ever done except for that its exactly the same.
Whedon says he's aiming to get the script finished soon, depending on getting "a little more traction on that third-act issue":
Its the first time in my life Im writing without a sort of studio audience rating without a plan. Im just writing about something I care about, so its a little terrifying and its taking a little longer. But I think it will be good!
Sounds intriguing. So not a sci-fi then and not a comic book movie. And no vampires. Or self-referential horror tropes. But surely he'll cast some of his favourite veterans? That much has to be assured.
Create Content and Get Paid
---