Joss Whedon's Batgirl Movie Joins The DCEU
Marvel's Avengers assembler jumps to DC...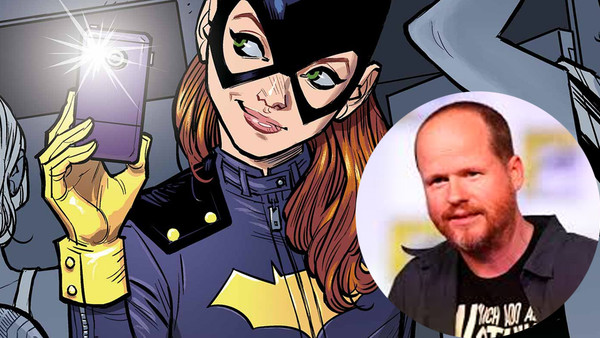 The DCEU is expanding even further. Or maybe that should be the BatCEU.
After the announcement of Nightwing, the latest member of the Bat-family to be announced for movie treatment is Barbara Gordon herself - Batgirl, and she's flying solo under the guidance of one of the men who helped build the MCU.
Joss Whedon has been revealed by Variety as the latest big name director to join the DCEU, having already made The Avengers and Avengers: Age Of Ultron for the competition. Their report says he's close to a deal to write and direct.
It's about time Batgirl graduated to the big time in her own movie: she's consistently been a popular figure for a long time now and her success in The LEGO Batman Movie at least partly points to her popularity. And it's also about time the memory of Alicia Silverstone's leather clad lie was erased from movie memory with a better version.
Whedon's pedigree obviously needs no introduction, and interestingly he has been quite vocal about tackling female-centric comic book movies in the past. Not so long ago he spoke to IGN to say he'd be willing to make a Black Widow movie if Marvel wanted to, and he also spoke at the inaugural HeForShe Media Summit in LA (via The Wrap), about the possibility of helming a female-centric version of the Avengers:
Yeah, of course. Although I tend more towards the Jessica Jones-ey kind of stories than the delightful Supergirl stories that my daughter wants.
That comment makes for interesting reading. He wants to go darker than Supergirl, so maybe we're going to see a more noirish take on Batgirl's story?
What he said to IGN about why he'd make Black Widow also suggests similarly:
"For two reasons: I think that character really is very interesting and very earthbound and so it's the kind of action that I got to do less of with somebody like Thor or The Vision. When you get into your Superman territory it's harder to maintain that sort of gritty action that the Russo brothers do so beautifully. And she's got that kind of thing… and really do a spy thriller, really do a good, paranoid sort of John LeCarré on crack sort of thing. Also, Scarlett Johansson is just delightful. She works really hard, but she just spends most of her time cracking me up, so it would be a fun shoot."
Again, that maps out a pretty clear picture of the type of female superhero movie he wants to do: a sort of anti-Avengers, if you will.
Batgirl has been around since 1967, and has been part of some of DC's most famous stories. Even with Joss Whedon's full-blooded penchant for killing and maiming characters, it's unlikely that the most famous - The Killing Joke - will make it into this story.
But just imagine it.
Create Content and Get Paid
---