Jude Law Was Superman For Two Minutes, And Then Turned It Down
Actor could've been the Man of Steel.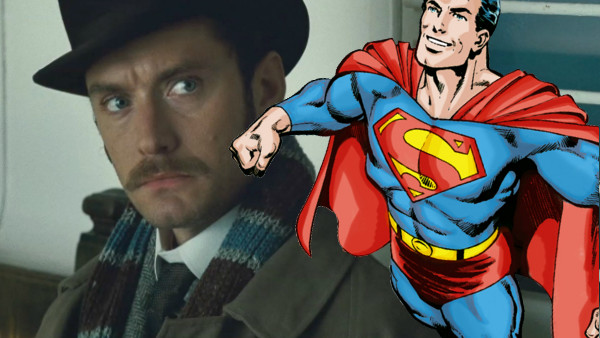 If you're trying to name actors who have been Superman, you'd probably exhaust yourself before you ever thought of Jude Law.
However, the English actor has revealed that he did indeed don the famous blue suit... for two minutes, before turning down the role.
Although the cape has been worn by Henry Cavill for a few years now, it belonged to Brandon Routh in the previous reboot, Superman Returns. However, when plans were underway back in the mid-2000s to revive the franchise, it transpires that it was actually Law they had in mind for the role.
Making an appearance on Late Night with Stephen Colbert (via JoBlo), Law explained why he decided to say no to becoming the Man of Steel:
"First of all, Im an Englishman and I felt like, I dont know, it just didnt seem to fit, and I was always worried about the outfit and I just didnt fancy it. This director was very keen to meet and impress it upon me and I was actually out in California and he said, Look, you just have to try the suit on. The suits amazing, and weve revamped the suit, and I was like, Okay, send the suit over.
"So I take the suit into the bathroom and Im putting it on and then I look round, Im in the mirror and suddenlyIm Superman, right. And the music kinda comes in like da, da, dada duh duh, right, I stood there and then I had this picture of me in that costume on posters all over the world and I was likeno way and I unzipped it. But I was Superman for two minutes, thats enough.
It's not clear exactly what version of Superman this was - it could be an early stage of Superman Returns, or it could've been the J.J. Abrams' penned Flyboy - but it's interesting to think about Law in the role. He doesn't seem an obvious choice, but could he have carried a franchise in the way Routh wasn't able to?
Probably not, but it's fun to consider.
Would Jude Law have made a good Superman? Share your thoughts in the comments.