Jurassic Park: 8 Unbelievable Differences Between The Book And The Film
Think you know Jurassic Park? These differences between the book and film will make you think again!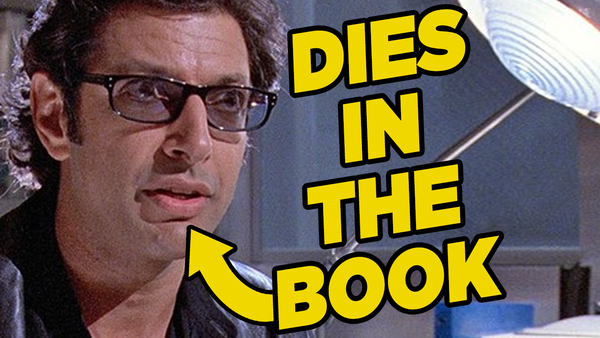 It is one of the most famous and talked about films in cinematic history, but there are many people who still don't know that Jurassic Park is actually based off a book. Written just three years before the release of Steven Spielberg's movie classic, Michael Crichton's novel of the same name laid out the initial themes and storyline adopted by its counterpart, but there are many differences between the two.
In making his film, Spielberg took a lot of Crichton's source material and gave it new life on the silver screen. Genetically engineered dinosaurs; the emphatic and vibrant tropical island setting; the witty and cocky character of Dr Ian Malcolm - so many brilliant parts of the movie are pulled straight from the page.
But, there was also a lot he didn't use, and readers picking up the novel for the first time may be shocked when they find out just how different the original story is from their favourite dino-movie.
So, do you think you know Jurassic Park? Well think again, because in this list we have the biggest and most unbelievable differences between the 1993 Jurassic Park movie and the 1990 novel.
Safe to say, there will be SPOILERS ahead for both the film and book...
8. Dinosaurs In The Real World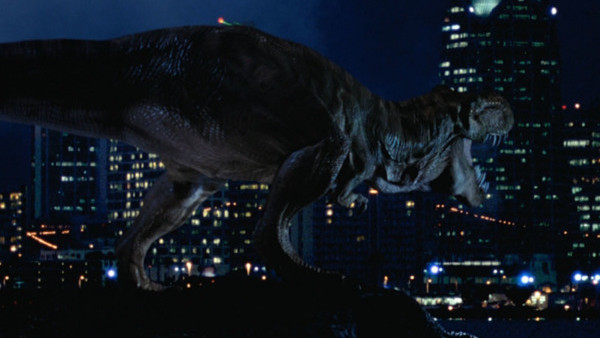 For lovers of the Jurassic Park films, dinosaurs finding their way into normal civilisation is all too familiar. It only happens in the second movie, but what lovers of the book will know is that it actually first occurs much, much earlier.
The first movie begins with a raptor attack, followed shortly by John Hammond approaching Dr Grant and Ellie to come and check out the island. The plot swiftly gets going, and there are no signs that dinosaurs exist anywhere except Isla Nublar, but things start a bit differently in the book.
Early in the novel, a small group of dinosaurs attack a little girl while she and her family are on vacation on a remote island, similar to the first scene of Jurassic Park: The Lost World. The body of one of these tiny dinosaurs is then discovered and sent to scientists, who have no idea what the creature could be. It isn't until later that Dr Grant and Ellie identify it as a dinosaur.
It is revealed that these animals have somehow escaped from Jurassic Park, and dinosaurs getting to the mainland turns out to be a large part of the novel's narrative. Later on, a boat harbouring stowaway raptors begins a journey to the mainland, and the need to get the boat to turn around becomes a primary motivation for the characters to restore the island's power. The prehistoric threat spreads far further than the island alone, but more on that later...