Jurassic Park Cast: Where Are They Now?
Jeff Goldblum really should have asked if he should.
65 million years in the making, Jurassic Park is still as popular today as it was 22 years ago. Despite two sequels that provided diminishing - though far from terrible - financial returns in 1997 and 2001, the franchise came roaring back to life this summer with Jurassic World, the staggering success of which proved that the world still very much holds the series dear all these years later. With another sequel on the way for 2018, the future of the franchise is brighter than ever, but for years all us fans had to tide us over was the original trilogy. Between Jurassic Park, The Lost World and Jurassic Park III, many cast members have come and gone from the series, their characters taking part in numerous unforgettable and iconic moments that we'll never forget even as time continues to push them further into the past. This week marks the release of Jurassic World on Blu-ray, so let's celebrate the event by turning the clock back to take a look at the cast from the original trilogy who helped define the human elements of the series before Chris Pratt and Bryce Dallas Howard rolled in. From what they did after they appeared in the trilogy to what they're up to nowadays, let's catch up on their careers...
25. Bruce A. Young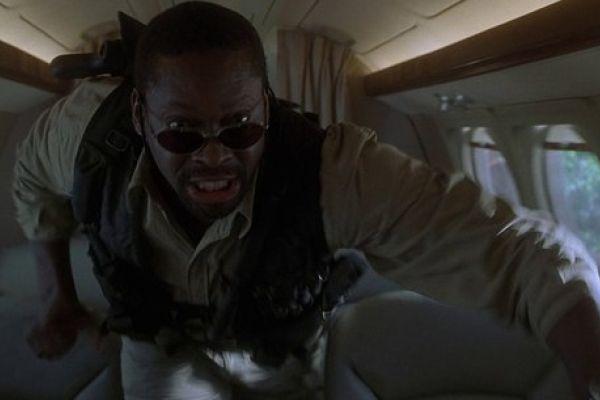 His Role In the Trilogy:
Nash, one of the mercenaries hired by the Kirbys to take them to Isla Sorna and help find their son, who was plucked from the crashed plane and killed by the Spinosaurus in Jurassic Park III.
In the Years That Followed:
Over the decade that followed his appearance in the 2001 sequel, Young mainly stuck to television, turning up on shows including CBS' The District, The Guardian, Cold Case, The Unit and Ghost Whisperer, Fox's Prison Break, and ABC's NYPD Blue and Grey's Anatomy. On the big screen, he popped up for bits in the Jennifer Lopez-starrer Enough and the Wesley Snipes/Ving Rhames vehicle Undisputed in 2002.
As of 2015:
The last few years have been quiet for the actor, but he appeared in the fan film Star Trek: Renegades, which has now served as a launchpad for a web series. The film featured Trek vets reprising their past roles, including Voyager's Tim Russ as Tuvok and Original Series star Walter Koenig as Chekov.