Jurassic World: 11 Big Questions Fans Still Have
The trailer left more questions than answers.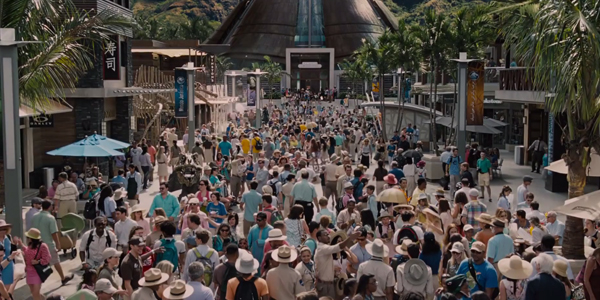 The Jurassic World trailer was released to the world last week and, rather predictably, it generated a lot of discussion. The two-and-a-half minute preview introduced the new characters, explained a fair amount about the new plot, contained some pretty cool (albeit brief) action scenes and contained just about the right amount of teasing to ensure that fan interest is at its peak having seen it. Viewers learned that the park is now open, a monorail runs through it, velociraptors are back, a new sea-dwelling mosasaurus will be appearing in a SeaWorld type show, there'll be kids again, a new hybrid dinosaur will be causing havoc and Chris Pratt's character Owen is going to be the sharp-tongued cool guy who saves that day when it all goes wrong again. However, for everything the trailer revealed - and as good as it was to see it all - it also created a tonne of questions. Rather sickeningly, there's still more than half a year to wait to have them answered and, in the meantime, all everyone can do is speculate - and that's what this article is all about. On that note, here are eleven big questions the fans still have about Jurassic World...