Jurassic World: 5 Original Characters Who Must Return (And How)
5. Ian Malcolm (Jeff Goldblum)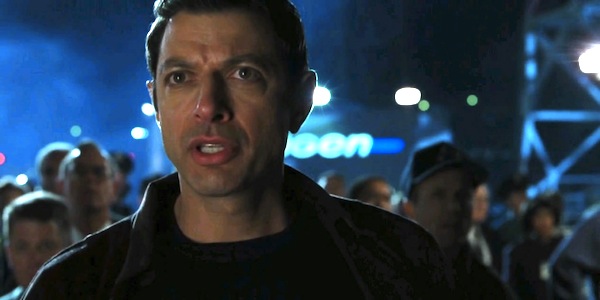 Getting him back for the sequel was definitely one of the best decisions this franchise made. His performance in Jurassic Park was the perfect balance of fun, charm and seriousness, playing brilliantly off Sam Neil's more reserved Alan Grant. I don't feel he got enough screen time in the first film, though. In fact, after his unfortunate encounter with the T-Rex, I had it in my head that he had died and was surprised when he was announced for The Lost World: Jurassic Park. Ian Malcolm helped to make the sequel. Sure, it was a bit of a convoluted way to get him on the island (he went to rescue his girlfriend Sarah), but once he made it there he brought the magic with him, often saying exactly what we - the audience - were thinking as to highlight the stupidity of certain characters and make his own situation feel believable at the same time. Now there are two reasons why he's not higher on the list. Firstly, he's already appeared in two of the films. Secondly, I don't think for a million years anything would ever get him to go back and face the dinosaurs for a third time.
How He Might Return...
As I said, I don't think he'll make a return to either island. Instead, I see him being a presence at the start of the film, perhaps on TV, warning the world of the dangers that visitors to the (rumoured) theme park on Isla Nublar will bring. Ever the voice of reason in the first two films, I can't imagine that he would be content to sit back and let the carnage happen yet again. Of course, warnings to the world aside, we all know it's definitely going to happen. Also, to forgo any disappointment now, Ellie Sattler and Alan Grant are not on this list, because I don't think anything would see them involved in the story again, given that they made lackluster returns in Jurassic Park III already. But I'd be very happy if they appeared in support of Ian Malcolm. If the three main heroes of the first two films are warning the world, surely someone will listen? Again: I say "probably." Definitely not!