Jurassic World Reviews: 10 Early Reactions You Need To Know
Best film in the franchise since the original?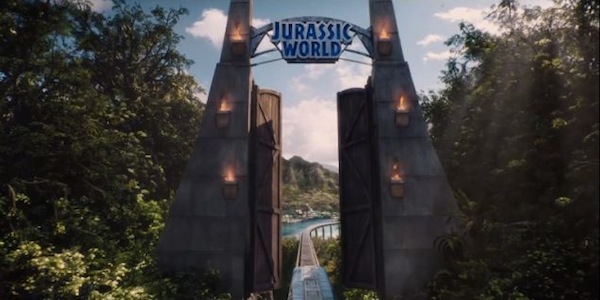 Finally being unleashed this week, Jurassic World returns us to the world of Isla Nublar - the setting for Steven Spielberg's incredible Jurassic Park, promising to explore just what's happened in the twenty-two years since John Hammond first played God and birthed the return of the dinosaurs. Jurassic World looks to up the ante by throwing in a new hybrid dinosaur which makes the Tyrannosaurus rex look like a pussy cat. Ignoring events from The Lost World and Jurassic Park 3, the new movie instead serves as a direct sequel to the original, allowing the filmmakers significant breathing room and a great opportunity to inject new life into the franchise. But with so much love and treasured childhood memories for the first movie, expectations for Jurassic World are sky high. Colin Trevorrow's reverence for the original coupled with his willingness to try out bold new concepts - not to mention his passion for the franchise - is clear from interviews, but until now fans have only been able to speculate on just how well he's managed to pull it off. While there's a review embargo on Jurassic World for members of the press, following on from its premiere in Paris a number of "unofficlal" reviews have appeared on the internet which give us a much clearer insight into what to expect. From the highlights to the criticisms, here are ten significant early reactions to Jurassic World you need to know before heading out to the cinema on June 12th.