Justice League Dark Movie Is Actually Happening, With Doug Liman Set To Direct
Goodbye Gambit, hello Constantine!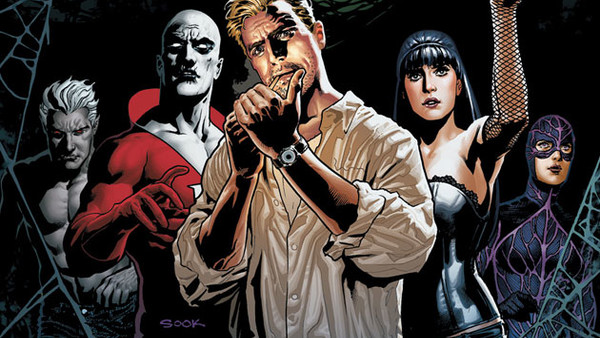 It seems like talk of a Justice League Dark movie has been around for an age without anything concrete on the matter, but now the project does appear to be going ahead at last.
Variety reports that Doug Liman, who helmed 2014's Edge of Tomorrow, will direct the film for Warner Bros. He's a solid choice, as shown in the likes of EoT and The Bourne Identity, if not quite as exciting as some of the other names that were previously linked.
Guillermo Del Toro was attached to the project for some time, with the working title Dark Universe, and he would've been the perfect director for these darker, weirder DC characters, but his ever-growing slate means he's since departed the film. George Miller was linked with it last year, which would've certainly been interesting, but nothing materialised on that front.
However, it's good news that the film is going ahead at all, and is still expected to feature characters such as Constantine (hopefully played by Matt Ryan), Swamp Thing, Deadman, and more. Variety also notes that it will play an important part in the DC Extended Universe, which is in need of some new life being breathed into it, and hopefully this can deliver that.
As for Liman, it means he has now officially left Fox's Gambit movie, which probably comes as no major surprise. The film has been pushed well back, and while Channing Tatum is still attached, it doesn't look like happening anytime soon.
What are your thoughts on Liman directing Justice League Dark? Let us know down in the comments.
Create Content and Get Paid
---