Karl Urban Confirms "Conversations Are Happening" About Dredd TV Series
Theatrical flop might yet find new life at Amazon or Netflix.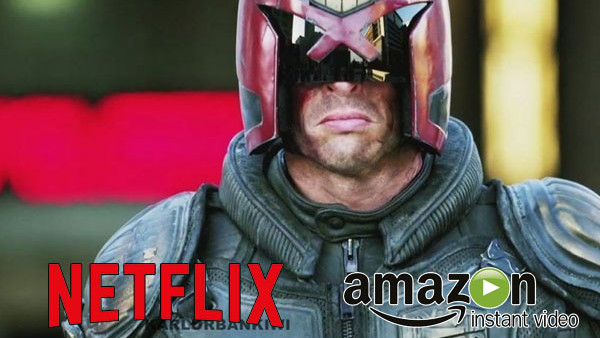 After last week teasing on Twitter that he'd definitely be game for a Dredd TV series with either Amazon or Netflix, fans could be forgiven for getting a little more excited about the possibility of his beloved cult character living on.
His social media feed is basically a call to arms to get fans behind the movement, so that much shouldn't really have come as a great shock.
Urban has also now told an audience at Calgary Expo this weekend that €œconversations are happening€ on that front.
Let's hope those conversations are actually designed to make something happen - whether it's a sequel or a TV show - because there's certainly demand. Despite the film only making $41m at the box office (and crashing to financial distress in the process), the petition for a Dredd series (which Urban keeps sharing) has hit around 200,000 signatures.
It's just a shame so few people went and saw the film in the cinema, or we wouldn't have to go through this to see more.
If Netflix are smart, they'll recognise that Judge Dredd sits in the same sort of fandom space as The Punisher. He's gritty and violent and he suits the creative freedom already afforded to Daredevil and Punisher on the streaming service, and they already know what it takes to make that sort of show.
Let's just hope this genuinely does get beyond the talking stage.
Would you be excited to see Dredd reborn on Amazon or Netflix? Share your reactions below in the comments thread.
Create Content and Get Paid
---