Karl Urban On Dredd's Blade Runner-Like Cult Status And Possible Sequel
The actor also reveals his favourite Jason Statham movie.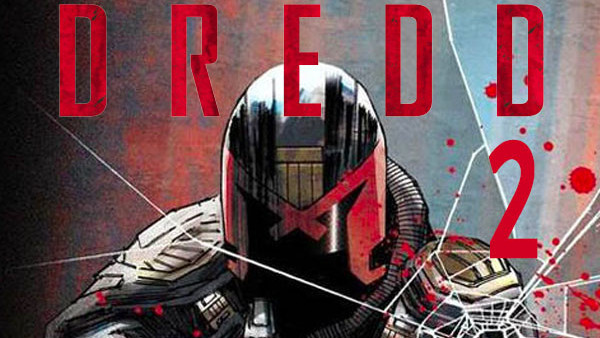 Dredd, the most recent adaptation of the 2000 AD comic book character Judge Dredd, might have failed to light up the box office in spite of a good reception from critics and audiences alike, but a fan campaign and support from its star Karl Urban means a sequel isn't out of the question.
Speaking in an interview with Den Of Geek, Urban reflected on the successes and pitfalls of 2012's Dredd and how he first became involved in the project after reading the script by Alex "Ex Machina" Garland.
"I flew to Los Angeles to meet with the DNA producers, it was evident that we were all on the same page, they felt assured that I was comfortable doing a movie in which most of my face remained hidden and I felt assured that they were interested in making a visceral and unapologetic vision of John Wagner's Judge Dredd."
Dredd, which bears some resemblance to the action film The Raid in its limited setting and focus on claustrophobic action sequences, was shot on a budget of just under $30 million, making this a movie which Urban describes as "both ambitious in nature and yet contained."
Discussing the decision to shoot in 3D rather than perform digital conversion in post-production, Urban explained how the more costly method meant that often shots had to be dropped from the shooting schedule. "In my opinion those limitations actually became a strength of the film," he elaborated. "It became an exercise in economy, economy in the language of visual story telling."
While Garland considered the film to be a failure on account of its relatively poor box office returns, Urban sees things more optimistically, claiming that Dredd was only a failure from a marketing perspective and not as a movie. "How does a movie with a 78% approval rating on Rotten Tomatoes fail? Through zero audience awareness. Nobody knew the movie was being released . Dredd represents a failure in marketing, not filmmaking."
Given that the film sold nearly a million copies on DVD/Blu-ray, it's understandable that Urban has high hopes for the film finding an enduring place in movie history. "Dredd has definitely achieved a cult like status, I believe, like Blade Runner. It was ahead of its time, but not by much. The recent success of Deadpool has demonstrated a strong audience demand for R-rated graphic novel films."
Ubran views the "mishandling" of the original film as "problematic" when discussing the possibility of a sequel, but expressed his willingness to become involved under the right circumstances:
"Im amenable to being involved in any legitimate and worthy follow up to Dredd, whether it be another theatrical release or a Netflix/Amazon targeted production. I think the best thing that fans can do is to continue be vocal about their support. Organise more fan screenings of Dredd, thats one of the key factors that helped Blade Runner find its true audience. I would be blessed and it would be a privilege to make another Dredd. I feel so incredibly grateful to the fans of this movie."
As for his favourite Jason Statham movie? The Bank Job is his top pick.