Kate Mara Only Did Iron Man 2 For This ONE Reason
The actress' brief Iron Man 2 cameo was to have led to so much more.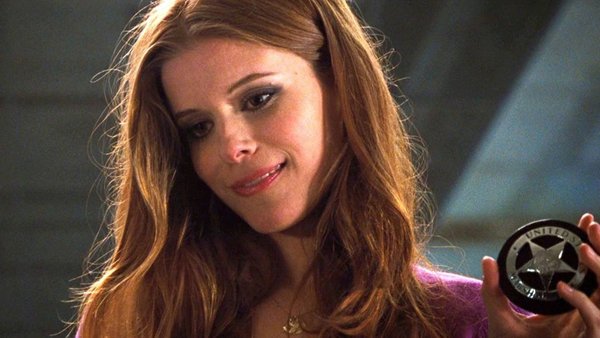 Remember when Kate Mara appeared in Iron Man 2? Chances are, you don't.
Recently wowing in A Teacher, Mara actually made a ludicrously brief appearance in Iron Man 2. The MCU has often had fan-pleasing cameos dotted across its 23-movie run, but the Mara appearance is still a bit of a head-scratcher.
Truth be told, Kate Mara was on screen for a handful of seconds in Iron Man 2. For an actress so talented and with such name value, it seems odd to use her in such a way – but now Kate has suggested that there were more meatier plans afoot for her MCU dabble.
Speaking to Collider, Mara explained:
"I had a meeting with [Iron Man 2 director] Jon Favreau for that and they said to me, 'It's a very, very small part, but it's with Robert Downey and Jon, and it'll be really fun. And a lot of times they bring these characters back into bigger, more substantial roles. It wasn't a promise, but it was definitely something that was hinted to me. So that's the reason why I even took the meeting.'"
While Kate Mara in the MCU has yet to happen, the actress did get to suit up in another Marvel Comics-based outing – playing Sue Storm in Josh Trank's much-maligned Fantastic Four movie. Mara was fine as the Invisible Woman, but that movie…? The less said, the better.
Create Content and Get Paid
---