Kingsman: The Golden Circle - Colin Firth Is Back From The Dead In First Trailer
He did it his way.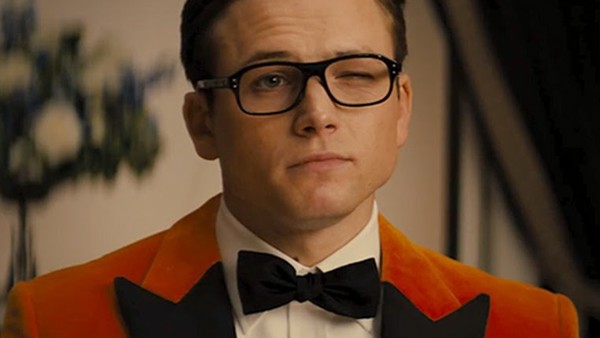 After a few teasers, we finally have a full trailer for Kingsman: The Golden Circle.
The sequel to 2015 hit The Secret Service, it promises even crazier spy action this time around, while taking Kingsman to the United States. Taron Egerton is back in the lead role as Eggsy, and is once again joined by Mark Strong's Merlin and Sophie Cookson's Roxy.
The new additions, some of whom can be glimpsed in the trailer, include Channing Tatum, Julianne Moore, Halle Berry, Jeff Bridges, and, er, Elton John. The movie sees the Kingsman HQ get destroyed and the entire world threatened, prompting Eggsy, Merlin, and Roxy to travel to the U.S. where they discover the American counterparts, Statesman (Bridges, Tatum, Berry, and Pedro Pascal).
The two organisations will face off against Poppy (Moore), a criminal mastermind and head of a new world order group called The Golden Circle. Also coming back to help, as had long been revealed, is Colin Firth's Harry Hart. Quite how he comes back from the dead remains a mystery, but we do get to see him in the trailer, much to the characters' surprise.
It's an exciting trailer, which doesn't give away too much of the plot. Instead it introduces us to these new characters (and reintroduces some of the old ones), and focuses on the sort of fun and anarchy we can expect from the movie.
What do you think of the trailer? Are you excited for The Golden Circle? Let us know down in the comments. Check back to WhatCulture.com soon for full breakdown and analysis.
Create Content and Get Paid
---