Leatherface: Ethan Hawke And Marisa Tomei In For Texas Chainsaw Massacre Prequel?
Leatherface's potential parents might have the script in front of them already.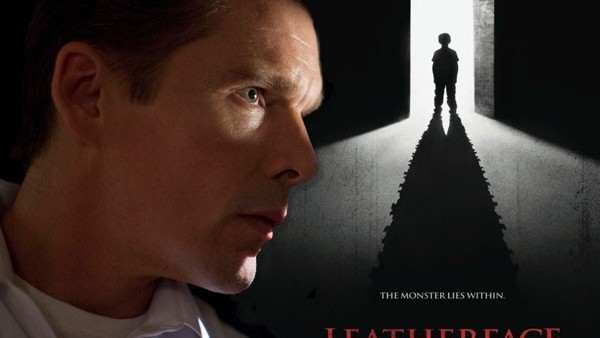 Though production has yet to begin, the Texas Chainsaw Massacre "origin story" Leatherface has significant presence at the European Film Market, happening in Berlin right now. There's even a sales poster doing the round, as tweeted by Fantastic Fest. https://twitter.com/fantasticfest/status/563356693447180289 That doesn't quite work because of the gap between the shadow's legs. It looks more like Sagrada Familia than a chainsaw to me. Perhaps the major reason to be excited about this project is that Alexandre Bustillo and Julien Maury are directing. They made a big splash - a red, sticky one at that - with their debut feature, L'Interieur, or Inside, and followed up in fine style with Livide. Last year's Among the Living was less consistent, but still featured a series of interesting images and a few gripping sequences between the less compelling stretches. I can tell you that casting for Leatherface is underway and that the script has landed with both Ethan Hawke and Marisa Tomei. Will either of them say yes? Well.... time will tell, and probably not much time. But that at least gives us some idea of the thinking that's at work as the project comes together. They're certainly looking for actors with chops and not just pin-up chainsaw fodder. Oh, and neither would be playing Young Leatherface, obviously enough, though Tomei's character would be a member of the Sawyer family. It's easy to assume she'd be playing Leatherface's mother, though I haven't been able to confirm. Don't jump to conclusions just yet. The EFM is still going on, and I've still got my communication channels open. If anything else comes up, I'll update you. Are you excited to see Leatherface? Share your appreciation below in the comments thread.