Legendary Film Composer Ennio Morricone Dies At 91
Il Maestro leaves behind an incredible body of work.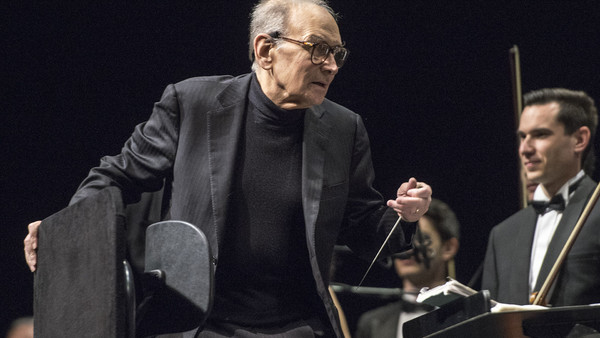 Ennio Morricone, who composed the scores to such films as The Good, The Bad, and The Ugly, Days of Heaven, The Thing, Once Upon a Time in America, The Mission, Cinema Paradiso, and The Hateful Eight; has died at the age of 91. He died in his hometown of Rome, following complications from a fall last week.
Known as "Il Maestro" (The Master), Morricone was widely-regarded as one of the most influential and prolific film composers of all time, amassing over 500 film and television credits in a career that spanned over 70 years, both in his native Italy and abroad.
His scores encompassed a wide variety of styles and genres, though he may be best remembered for the unforgettable and widely-copied sound he gave to his Spaghetti Western films, many of which were directed by his longtime collaborator and countryman Sergio Leone. His themes for Leone's "Dollars trilogy", starring Clint Eastwood as The Man With No Name; continues to be sampled, covered, and remixed in anything and everything.
Morricone was nominated for six Academy Awards, finally winning in 2016 for Quentin Tarantino's The Hateful Eight. He also won an Honorary Academy Award in 2007, presented by Eastwood, for his "magnificent and multifaceted contributions to the art of film music." He also won three Golden Globes, four Grammy Awards, six BAFTAs, and 11 Italian David Di Donatello Awards; Italy's highest film honors. His score for the 1986 film The Mission was honored by the American Film Institute as one of the Top 25 Best American Film Scores of All Time.
Though best known for his Westerns, Morricone worked in many different genres; including horror, comedy, science fiction, romance, and contemporary and period drama. Among horror fans, his scores for the stylish Italian horror-thrillers known as "giallo" are particularly beloved. His music, with its emphasis on single instruments and layered, pulsing sounds has been cited by the likes of Hans Zimmer as an influence on their own acclaimed work.
Across the internet, filmmakers and critics have come out in droves to memorialize the late Maestro.
Morricone is survived by his wife Maria Travia and their four children; Marco, Alessandra, Andrea, and Giovanni.
Create Content and Get Paid
---