LEGO Movie 2 Tie-In Review: Queen Watevra's 'So-Not-Evil' Space Palace
Get your hands on Bachelor Batman!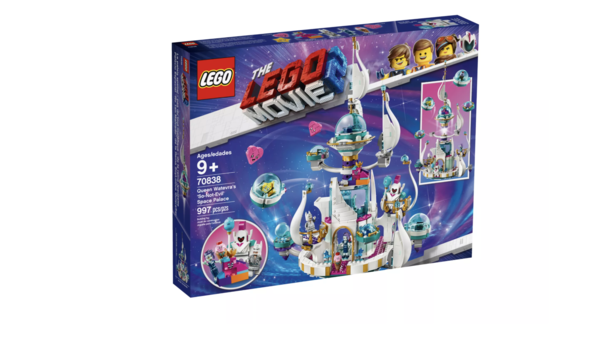 With LEGO Movie 2 now out on Blu-Ray, we were lucky enough to be sent one of the official LEGO tie-in sets for review. Our chosen set was the large Queen Watevra's 'So-Not-Evil" Space Palace set, whose official description reads as follows:
Cosmic action awaits children as they build 70838 Queen Watevra's 'So-Not-Evil' Space Palace and role-play with their favorite The LEGO Movie 2™ characters. This colorful LEGO palace toy features a rotating top section with an opening, detachable rocket for Queen Watevra Wa'Nabi, detachable pods for other characters, security room, detailed dining room and a DJ booth for creative play.
Info: [Set number - 70838]
Price: £94.99
While that's a higher price, it's a big set with 997 pieces and a final build height of over 18 inches. So as price-per-piece rates go, it's a pretty great one.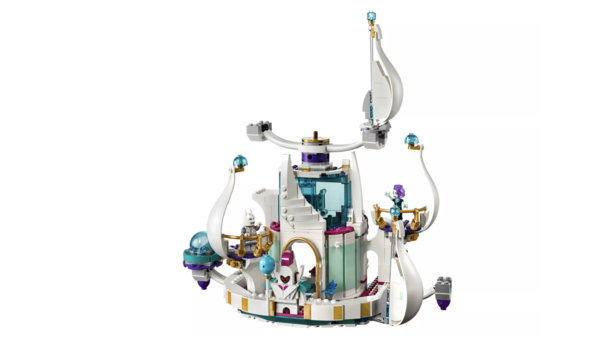 The Build & Play Factor
With so many pieces but a fairly spread out design, you're looking at a complex build, Somewhat inevitably, it's no doubt going to be geared more towards female fans, which might be a little unfair, but it's certainly a consideration. This is, after all, a princess palace and the design is very consciously different to what you'd expect from the likes of the Ninjago sets, which tend to sell better to boys.
Pink and white designs are in no way limited to girls, of course, and Batman is universally appealing but there's very much an aesthetic choice here that feels like it's going to sell well with girls.
It's also quite obviously geared towards younger builders in terms of play factor. There are moveable parts and lots of characters, but it's not the most obviously geared towards display. Having said that, it doesn't look like too many other sets (which is sort of the point of the narrative element of it). But it's definitely one geared towards play, which fits with the idea of tie-ins more generally.
The build feels a little more complex than the demographic that is more likely to play with it, but it's definitely a rewarding one.
Minfigures: Bachelor Batman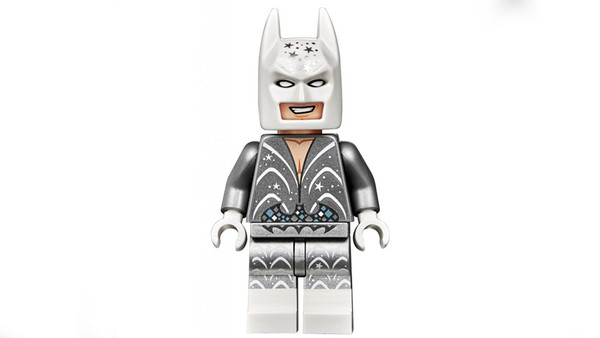 This might well be the biggest draw for minifigure fans, because this little Batman is a lovely exclusive addition with a look that is as strange as it is great. He's decked out in his cosmic romancing suit and if you collect Batman minifigures, he's a very cool addition.
And though he's the only official minifig included, the set also comes with a Celeste mini-doll figure, plus Queen Watevra Wa'Nabi, Ice Cream Cone, Star, Royal Guard and 2 Heart brick-built figures. Sure, they're not minifigures, but they're great little additions and the Cone and Stars stand-out as delightful little quirky additions. He's a smaller version of the original character design in the Unikitty set and there's a compromise on some of the details, but he's still cute.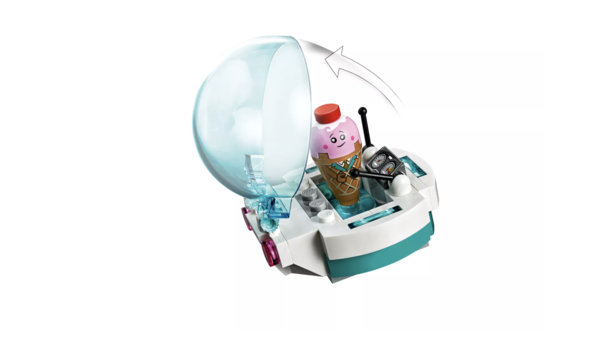 Revealed back in February at the Toy Fair, this set is definitely one of the stand-outs of the LEGO Movie 2 tie-in collection.
Queen Watevra's 'So-Not-Evil' Space Palace is available now for £94.99 from shop.lego.com. And The LEGO Movie 2 is available now on Blu-Ray and DVD.
We need more writers about Lego! Get started below...
Create Content and Get Paid
---