Lethal Weapon & The Exorcist TV Shows Are Happening
Because the audience demanded it...?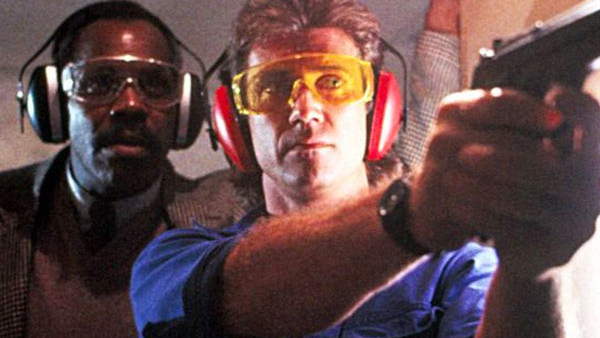 Lethal Weapon remains a well-loved action franchise, even 18 years after it fizzled out with the disappointing Lethal Weapon 4. As for horror franchise The Exorcist... well, everyone loves the 1974 original for certain, though it's fair to say that all of its follow-up films are (how to put it diplomatically) more of an acquired taste.
Still, it seems the Fox TV network are banking on both properties remaining big hitters with today's audience, as they've just announced series orders for both The Exorcist and Lethal Weapon, as well as four more original shows (A.P.B., Pitch, Making History and The Mick).
The Exorcist show comes from production house Morgan Creek - who, only a few months before the pilot episode was announced, swore blind to The Exorcist director William Friedkin himself that they would never remake his film. Oh well, presumably they think TV doesn't count. Either way, this isn't set to be a direct retread of William Peter Blatty's story, as rather than showing the possession of 12-year old Regan, the show will see a somewhat older character named Charlotte, to be played by Scream Queens actress Brianne Howey, become possessed. Geena Davis will also star.
Lethal Weapon, meanwhile, reimagines traumatised Vietnam veteran and recent widow Martin Riggs as a Texas cop and ex-Navy SEAL; Clayne Crawford takes over from Mel Gibson, whilst Danny Glover has been succeeded by Damon Wayans Sr as his mismatched partner Murtaugh. In less than inspiring news, McG directed the pilot.
It hasn't yet been confirmed when the shows will hit the small screen: expect them either later in 2016 or early 2017.
Create Content and Get Paid
---