Logan's James Mangold Is Making A Boba Fett Star Wars Spin-Off Movie
No Disintegrations: A Star Wars Story.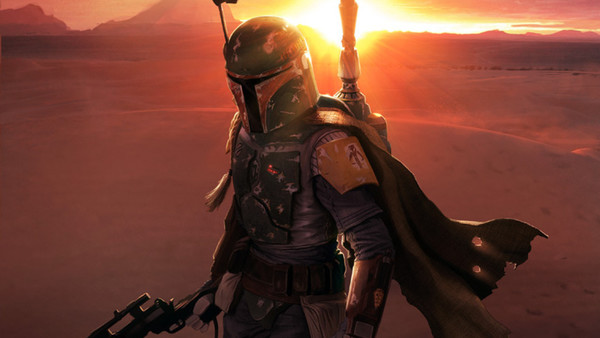 Solo: A Star Wars Story has only just landed in cinemas, but talk is already turning to what the future may bring for the Star Wars anthology series.
There's been a lot of chatter about a potential Obi-Wan Kenobi movie, with Stephen Daldry eyed to direct, and rumours around characters such as Yoda, Jabba the Hutt, and - largely because of Donald Glover's portrayal - Lando Calrissian.
Likewise, a Boba Fett movie has been rumoured for years now, and according to The Hollywood Reporter it's actually happening, with Logan's James Mangold signed on to write and direct the picture.
The bounty hunter has been a fan-favourite ever since his first appearance (let's pretend the Holiday Special doesn't exist, eh?) in The Empire Strikes Back, where he instantly stood out as both cool and a total badass. His subsequent movie appearances never lived up to that, with a comical death in Return of the Jedi and a young version of the character turning up in Attack of the Clones.
However, the mystery of the character, his Mandalorian armour, and years of tie-in materials (most of which are now non-canon) kept him as a firm point of interest for Star Wars fans, so it's no surprise they're making a movie about him.
It's previously been reported that a Boba Fett movie was what Josh Trank was working on before being fired, so in a different universe this movie would've been released before Solo, but instead Han shot first...
While it's another film that will have people questioning the point of it and whether it really needs to be made, it does at least have the perfect choice for writer/director. With 3:10 To Yuma and especially Logan, Mangold has shown just what he can do in the Western genre, which would fit this character nicely.
He spent years carving out a reputation as one of the most fearsome bounty hunters in the galaxy, but the comics have also expanded his role further, with him even being the one to reveal (albeit unknowingly) to Darth Vader that the Sith Lord has a son. Or, given Logan, perhaps they'll have him appear later in the timeline - re-canonising his escape of the Sarlacc pit - and do an Old Man Boba storyline.
There's no word yet on when we'll see this, with Mangold currently in pre-production on Ford v. Ferrari (starring Christian Bale and Matt Damon), and Lucasfilm have not yet announced any firm plans for their post-Episode IX slate.
What do you want to see from a Boba Fett movie? Let us know down in the comments.
Create Content and Get Paid
---