Long-Gestating Hellraiser Film Reboot Finds Ritual Director
Ritual and The Night House writers and director attached to David Goyer's Hellraiser Reboot.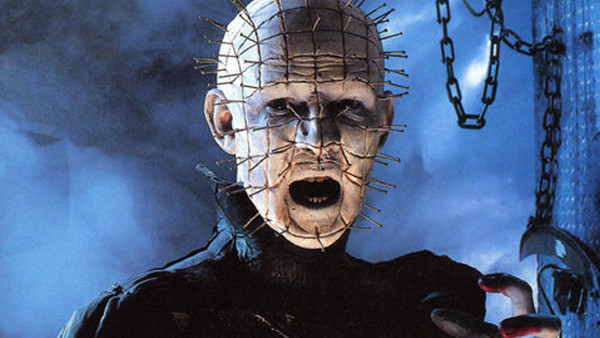 The long-gestating reboot of Clive Barker's 1987 body horror classic Hellraiser just took a massive leap forward with the announcement of Ritual and The Night House director David Bruckner.
The film, which has been in development hell since 2006, will reunite director Bruckner with the screenwriting duo of Ben Collins and Luke Piotrowski. The trio previously worked together on The Night House, which earned rave reviews at this year's Sundance Film Festival. Bruckner's other directorial credits include segments of the horror anthologies The Signal, V/H/S, and Southbound, and episodes of Shudder's Creepshow series. The film will be produced by David Goyer, better known for his comic book movies but no stranger to horror, through his Phantom Four production company for Spyglass Films. Goyer will also be writing the film's story, which is based on Barker original 1986 novella The Hellbound Heart. Spyglass has described the film as "loyal, yet evolved" to its source material. This is not their only prospective horror reboot, as they're also attached to the recently-announced Scream reboot.
In an exclusive interview, Pitkowski (whose other writing credits include indie thriller Super Dark Times and Blumhouse's Stephanie) maintained he wasn't "sure I'm supposed to say anything", but revealed that he'd been working on the script since October. "I've been immersing myself in Barkers works," he said.
Hellraiser first leapt onto cinema screens in 1987 in a film of the same name written and directed by Barker. The original film centered on sexual deviant and neerdowell Frank Cotton (Sean Chapman), who in his search for ever-taboo pleasures summons a group of otherworldly sadomasochists from a hellish alternate dimension. These creatures, called Cenobites, tear Frank's body apart and rapture him to their dimension, but he's inadvertently summoned back (albeit thoroughly decomposed) by his brother's (Andy Robinson) spilled blood. He then recruits his sister-in-law and one-time lover Julia (Clare Higgins) to lure men into his house so that he can kill them and consume their blood to restore his lost body. The film was an instant cult classic, and has spawned a franchise ten movies, comics, and merchandise, with Cenobite leader Pinhead and his needle-covered visage at the center of it all.
Plans for a remake have existed as far back as 2006, when Clive Barker announced he would be writing a script for Martyrs director Pascal Laugier to helm. The project quickly spun out of control due to the conflicting interests of Laugier and producer Dimension Films. Through the following decade, the project came and went with various writers and directors attached and dropping out for various reasons. In March 2017, Clive Barker said that the film's "script was written and delivered to Dimension years ago. That was the last anyone heard until news of a sequel surfaced." That sequel was the polarizing Hellraiser: Judgment, which saw a direct-to-VOD release in 2018 after sitting on the shelf for over a year. Spyglass first announced its remake May 2019, after acquiring the rights from Dimension.
Bruckner is repped by WME, Grandview and Ziffren Brittenham. Collins and Piotrowski are both repped by Ben Rowe at Grandview and the Nord Group.