Mads Mikkelsen Replacing Johnny Depp As Grindelwald In Fantastic Beasts 3
Warner Bros. may have found their new Grindelwald.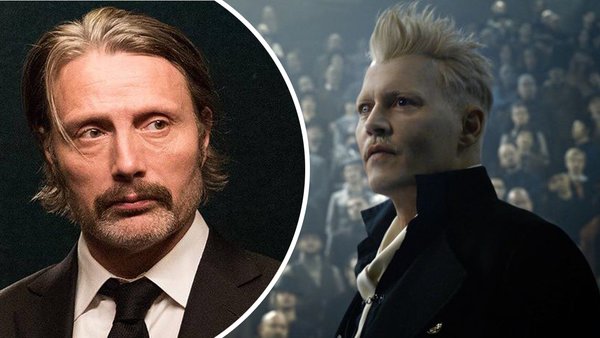 According to Deadline, Mads Mikkelsen is in early talks to take over the role of Gellert Grindelwald from Johnny Depp in the third Fantastic Beasts feature.
Depp was recently fired from the project after losing a libel trial which related to the abuse allegations made by his former partner Amber Heard. However, despite only working one day on the project, Depp was still paid his full $10 million salary due to him signing a "pay-or-play contract" with "no morality clause". According to The Hollywood Reporter, this means the actor was able to walk away with his fee regardless of whether the film was actually made or recast.
In light of this departure, Mads Mikkelsen is now the clear favourite to take up the part of Fantastic Beasts' big baddie as the film's director, David Yates, is apparently a big fan of the supremely talented thespian. Due to Depp only filming one scene for the flick before departing, Mikkelsen would likely be able to slip into the franchise with ease too.
The rest of the cast, including Eddie Redmayne and Jude Law, are still currently shooting the follow up to the disappointing Crimes of Grindelwald, with the aim still being to release the film in the summer of 2022.
Create Content and Get Paid
---