Marvel At New Fantastic 4 Stills
Heavy on the serious, light on the fantastic.
In anticipation for Josh Trank€™s clean slate of the Fantastic Four (and the nay-sayers that are keen to stain it), four brand new stills from the film have popped up over at
Empire
, which will be appearing in their next issue. Unfortunately, the images are following the same guidelines as the teaser trailer from last month, giving away naff all other than that Miles Teller, Kate Mara, Michael B. Jordan and Jamie Bell will most certainly be appearing in it. Oh, and a bike. Did not know there was going to be a bike in the film. See, there€™s news for you. Pulling its story from the pages of Marvel€™s Ultimate take on the Fantastic Four, Trank€™s film will tread over a different origin of how Reed Richards and co. were bestowed their nifty gifts that are used to full effect to stop a deadly foe. RocknRolla and Dawn of the Planet of the Apes star, Toby Kebbell is playing the aforementioned thorn in the Fantastic 4€™s side that will be an altered take on the teams long-time foe, Doctor Doom. Please hold any boo€™s and hisses for this decision until after this story, thank you.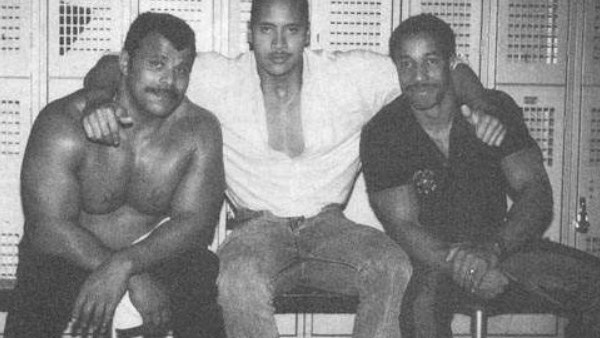 Whilst the shot of Jamie Bell€™s Ben Grimm looks to be earlier on in the film (note the lack of rock face), the other stills of the other three members give another look at the suits they€™ll need to wear when they get all powered up. Kate Mara€™s Sue Storm looks to be the luckiest of the bunch with what looks to be a fairly basic set of threads, whilst Jordan has himself a mini radiator on his chest and Miles Teller looks to be wearing a mix between a spacesuit and Marty€™s fit-adjusting jacket from Back to the Future Part II. Makes sense, needs to be stretch in some places, I guess. Having already mentioned in the past that Cronenberg€™s body horror era was an influence in the upcoming superfest (which Cronenberg was mighty flattered by), Trank told Empire that it would also be a €˜dark Amblin€™ film of sorts, suggesting a sprinkling of Spielberg as well. The Chronicle director also discussed the rather dark and sombre tone that looks to be lingering over the film. €œThere€™s the opportunity to make something that is challenging and tragic and dramatic. The opportunity is right there in the material. We€™d rather steer it in that direction as opposed to just embracing a tone that comes right off the page." Whatever tone it takes, we won€™t have long to wait as the Fantastic 4 are set to arrive this year, August 7.
Create Content and Get Paid
---