Marvel Is Gender-Swapping A Major Character For Doctor Strange
Tilda Swinton set to play The Ancient One.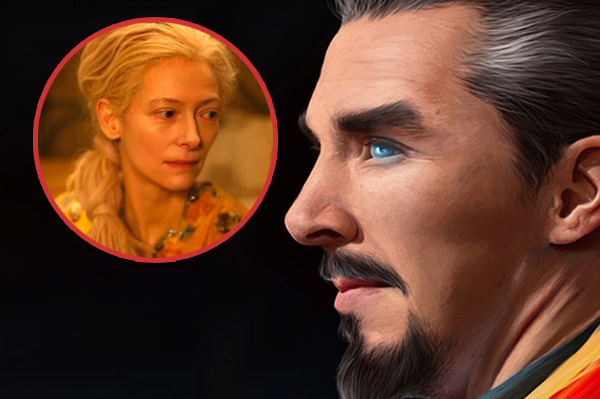 Scott Derrickson€™s Doctor Strange is set to start shooting later this year, with Benedict Cumberbatch starring as the Sorcerer Supreme. It's not currently expected for Marvel Movie #14 to be an origin story - based on a throwaway line in Captain America: The Winter Soldier he's clearly established within the MCU - although that doesn't mean the film won't delve into where his powers come from at all. As fans would expect, and revealed through casting mutterings, the film will feature The Ancient One, who trained Strange in his mystical powers. The names originally linked to the role included the likes of Morgan Freeman and Bill Nighy - respected character actors whose defining overarching trait is being male - but a recent negotiation rumour (
care of The Hollywood Reporter
) reveals the film's now circling Tilda Swinton. Swinton's another top-tier actor who's been wooed by the comic book giant, but what's really interesting about her casting (which you can imagine will wind up being another great choice for series) is that the character's been gender-swapped. Strong female characters have become all but mandatory in modern blockbusters, and turning the traditionally male Ancient One female is a solid way to do it in the traditionally male-dominated MCU (especially in the face of criticisms against Marvel for the lack of Black Widow merchandise accompanying Avengers: Age Of Ultron). This is unlikely to cause as much backlash as casting Michael B. Jordan as Johnny Storm - partially because The Ancient One is a less iconic character, partially because audiences are much more on board with the MCU than the Fantastic Four reboot. Expect this story to be confirmed in the coming weeks.
What are your thoughts on Tilda Swinton's casting? Share any thoughts down in the comments.