Matt Reeves' THE BATMAN Casts Andy Serkis As Alfred, Colin Farrell As Penguin
But who will play Harvey Dent?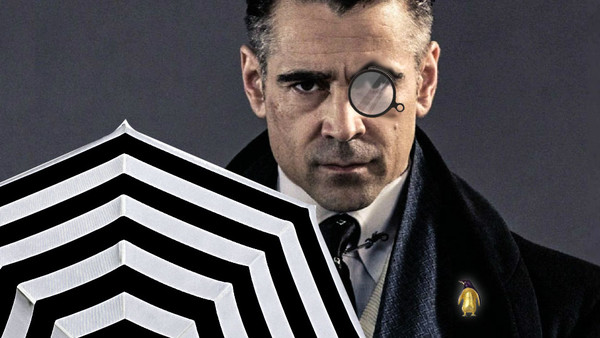 More Batman casting news broke overnight, with The Wrap and Deadline reporting that Andy Serkis (War for the Planet of the Apes, Black Panther), and Colin Farrell (In Bruges, Dumbo), have been cast as Alfred Pennyworth and the Penguin respectively. Both actors have starred in comic book movies before, with Serkis portraying Ulysses Klaue in the Marvel Cinematic Universe, and Farrell taking a rather notorious turn as villain Bullseye in 2003's Daredevil. This is the first time either have tried their hand at a character from DC Comics.
News of Farrell's casting comes in the wake of Jonah Hill's decision to pull out of talks to portray either one of Riddler or the Penguin. Seth Rogen was also apparently considered for the latter role, but with Farrell now seemingly onboard, Warner Bros. can now turn their attention to casting the part of Harvey Dent, with Paul Dano recently confirmed as Edward Nygma just the other week.
Contrary to rumour, it's unlikely that Matthew McConaughey will be playing the former District Attorney-turned-super-criminal in The Batman. No reliable outlets have ran the story, and while it's doubtless Reeves' reboot will feature Two-Face in some capacity, the only inkling of WB's decision-making process on the Harvey Dent front comes from Variety, who say a member of the 'Roy Family' - i.e., the Roy family from HBO's Succession - dropped out of talks to play the character at some point during pre-production; maybe Kieran Culkin?
Regardless, The Batman's cast is shaping up to be something rather interesting. Nearly every casting has been difficult to anticipate, but even so everyone named thus far clearly has immense potential in their given roles. With Reeves also said to be taking inspiration from The Long Halloween - a Jeph Loeb-Tim Sale comic filled to the brim with all sorts of villains - it's clear The Batman isn't going to be like the Dark Knight's previous onscreen outings, as well as that more casting announcements should be expected in the weeks to come.
--
What do you think of Andy Serkis and Colin Farrell as Alfred and Penguin? Let us know in the comments below!
You'll Never Get 100% On This Batman Quiz
1. Who Did Batman Make "Robin" After Tim Drake Quit?
Create Content and Get Paid
---