Matt Reeves' The Batman Ties In With Batgirl Movie?
Reeves' planned trilogy of Batman films could also introduce Robin.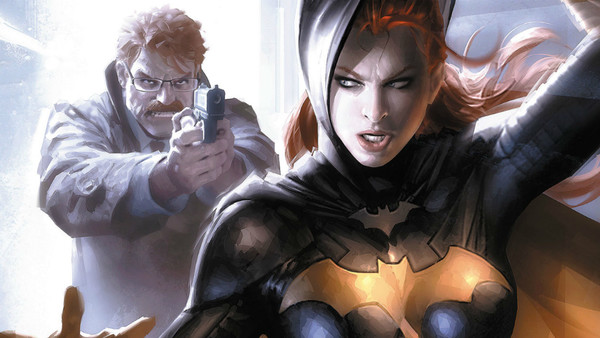 With Matt Reeves' The Batman recently lining up Jeffrey Wright and Jonah Hill for roles alongside Robert Pattinson's Caped Crusader, now comes word on what plans Reeves currently has for his take on Gotham City and the heroes and villains which it houses.
In case you missed it, Westworld star Wright is to play Jim Gordon in The Batman, while it's being ironed out whether The Wolf of Wall Street's Hill will play The Penguin or The Riddler in the picture.
Away from those characters, a new report from Forbes claims that Reeves is making tentative plans for at least a trilogy of Batman movies that will introduce a whole host of characters. Previously, there had been rumblings of up to six villains in The Batman, and this latest story suggests that Reeves is on the hunt for his Catwoman, Two-Face, and whichever role Jonah Hill doesn't take.
More interestingly, however, is the fact that the previously announced Batgirl movie – the one and the same movie that Joss Whedon exited earlier this year – could tie into this world. That Batgirl is the Barbara Gordon incarnation of the heroine, meaning that the early seeds of Babs' ascension to becoming Batgirl could well take place as this trilogy of Pattinson-headlined Bat-flicks play out.
Elsewhere, the main reason why Warner Bros. decided to put its Nightwing film on hold is because Reeves has yet to decide if and how he wants to use Dick Grayson in his Batman trilogy. Grayson, of course, is the first Robin, goes on to become Nightwing, and has even had a couple of spells in the cape 'n' cowl as Batman.
The Batman is currently pegged for a June 2021 release.