Matthew McConaughey To Star In HBO's A Time To Kill Sequel
Matthew McConaughey returning for HBO's adaptation of John Grisham's A Time for Mercy.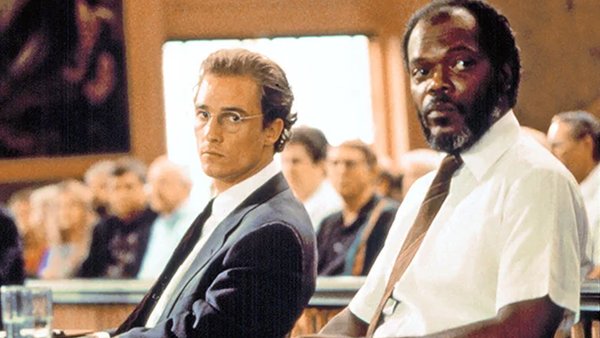 In some slightly left-field news, Matthew McConaughey is gearing up to return as Jake Brigance 25 years since playing the character in Joel Schumacher's A Time to Kill.
Via Deadline, HBO recently picked up the rights to John Grisham's A Time for Mercy – the A Time to Kill follow-up that was published last October – and McConaughey is in advanced talks to headline the project.
The belief is that HBO is looking to develop A Time for Mercy as a miniseries consisting of eight or ten episodes, with Lorenzo di Bonaventura producing this adaptation. Already, meetings have taken place between the network and potential writers for this series.
In 1996's A Time to Kill, McConaughey Brigance was a passionate lawyer tasked with defending Carl Lee Hailey (Samuel L. Jackson), a black man accused of murdering two white men who raped his 10-year-old daughter. In addition to McConaughey and Jackson, the picture's impressive ensemble also included Sandra Bullock, Donald Sutherland, Keifer Sutherland, Ashley Judd, Kevin Spacey, Oliver Platt and Patrick McGooghan.
A Time for Mercy picks things up with Jake Brigance as he's appointed attorney for a shy 16-year-old boy accused of murdering a local deputy. With locals and officials pushing for the death penalty, Brigance dives deeper into a case that has far more going on that what's on the surface. Should Matthew McConaughey indeed sign on for A Time for Mercy, this will mark his first major TV role since starring in True Detective's stunning debut season six years ago.
Create Content and Get Paid
---