Matthew Vaughn Wants To Direct Fantastic Four Movie
Matthew Vaughn previously helmed X-Men: First Class.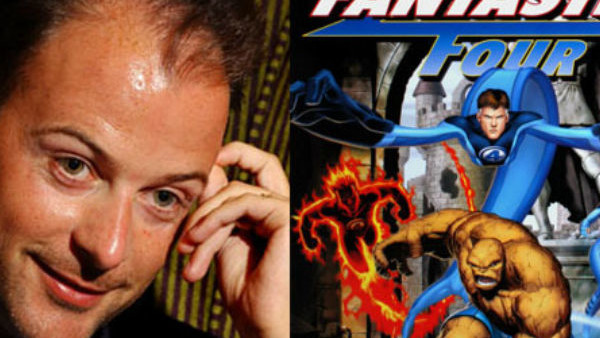 Kingsman: The Golden Circle might be releasing to a somewhat mixed reception, but that hasn't stopped director Matthew Vaughn from enjoying a very interesting and indeed revealing press tour.
The Brit director has taken the time between promoting the film to talk his departure from the X-Men series, the Young Wolverine movie he had planned a few years back, and even his concept for a brighter, more traditional sequel to 2013's Man of Steel.
More interesting, however, is the director's supposed desire to make a Fantastic Four film, which he revealed in an interview with Cinema Blend:
"The other one I've felt an obligation to do is, I wouldn't mind maybe making a Fantastic Four film to apologize to everyone out there that maybe it didn't go very well for them. It's brilliant. One of my favorites is the Fantastic Four, so maybe one day I'll try and rectify the mistake."
It's certainly refreshing to see a director acknowledge the tepid response that's met almost every FF film to date, especially since Marvel's first family have had it so spectacularly bad over the years. Better yet, however, is Vaughn's apparent willingness to tackle the franchise.
We already know that Fox maintain an interest in that universe, what with Fargo's Noah Hawley currently writing a Doctor Doom feature, so there's every chance that Vaughn could be brought on to revamp the team for a third - hopefully successful - time.
Vaughn's comments won't do anything to assuage fears that Marvel will never get their hands on the FF or their many, many side characters, but it's the case of making the best from a bad hand at this point. Look at this way: Vaughn's a proven director, and it'd take a failure of spectacular proportions for another reboot to rank alongside Trank's 2015 feature.
We'd all love Reed, Sue, Johnny and Ben to make their way to the House of Mouse, but - if that's not possible - then it might be time to settle for the next best thing.
Would you like to see Vaughn on Fantastic Four? Or are you holding out hope for a swift Marvel intervention? Let us know in the comments below!
Create Content and Get Paid
---