MCU: Brie Larson Is Signed On For SEVEN Movies As Captain Marvel [Updated]
We're going to be seeing a lot of Carol Danvers in the Marvel Cinematic Universe.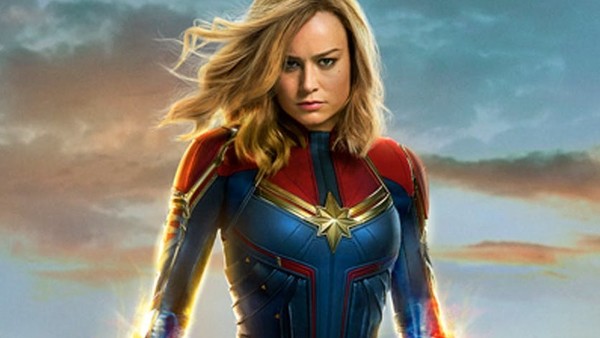 Update: Brie Larson has issued a denial of the story, responding to a now-deleted tweet about the story with her own comment saying: "Counterpoint: this is not true." Larson doesn't offer any further detail, and she may still be signed on for multiple movies beyond next year, but it isn't seven.
Original story as follows...
We haven't yet met Brie Larson's Carol Danvers, but we can expect to see a lot of the character over the next few years, as it's been revealed the actress has signed a huge seven-picture deal with Marvel Studios.
The report of Larson's contract, which was signed back in 2016 but details of which were hitherto unknown, comes from THR in a broader story about Marvel actors' salaries, and ensures Captain Marvel will have a huge part to play in shaping the future of the MCU.
Two of those movies, of course, will arrive next year, with solo film Captain Marvel in March followed by Avengers 4 in April, but what about the other five? We can safely assume that two of those will be more Captain Marvel movies, giving the character a trilogy like Iron Man, Captain America, and Thor, but that still leaves three unknown pictures on the contract.
They could be future Avengers movies, new franchises Marvel decides to launch in Phase 4, which could include Alpha Flight or A-Force, or cameo/crossover appearances in other existing properties. Marvel are known for signing their stars to long-term deals, but Larson's is one of the longest yet, beaten only by Sebastian Stan's whopping nine-picture deal.
The report also notes that Larson, in part because of such loyalty, is receiving $5m for Captain Marvel, which is well above the normal starting price in the MCU (Chadwick Boseman, for example, received $2m for Black Panther as per the same report, and that was considerably more than Robert Downey Jr was making 10 years ago).
There are also details of Scarlett Johansson's new deal, which will see her net $15m for her standalone movie, giving her parity with what co-stars Chris Evans and Chris Hemsworth earned for Avengers: Infinity War.
Which movies do you think Captain Marvel will appear in? Let us know down in the comments.
Watch Next: 4 Reasons Captain Marvel Will Forever Change The MCU