MCU Rumour: Are Disney Planning A Hawkeye TV Series?
The Avengers' archer looks set to take on a new protégé...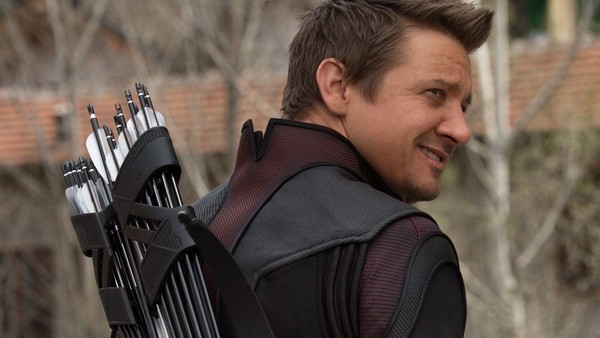 MCU fans may currently be dwelling on the cancellations of Luke Cage and Iron Fist - and even the potential cancellations of Daredevil and Jessica Jones - but Marvel TV is by no means finished yet. Disney's own streaming service - tentatively titled Disney Play - will apparently feature TV series' focussing on Elizabeth Olsen's Scarlet Witch and Tom Hiddleston's Loki respectively, and now, curtesy of MCU Cosmic, it looks as though Clint Barton may follow suite with one of his own.
It had previously been reported that a Hawkeye project of sorts was in the works over at Marvel Studios, but now it looks as though Jeremy Renner's avenging archer may make his post-Avengers 4 bow on the small screen instead. This will no doubt come as a pleasant surprise for fans of the character, as many had thought switch to the small screen would work to Barton's benefit, with there being a better chance to adapt Matt Fraction and David Aja's Eisner Award-winning Hawkeye comic on TV than on the silver screen.
Jeremy Conrad's report doesn't offer much to go on apart from saying that a series is in development, but he does provide encouraging words for fans of another Hawkeye - Kate Bishop.
"[The series] will involve Clint Barton's Hawkeye, but it will deal with him training a new younger archer. Comic fans can probably figure out who that new archer is."
Created in 2005 by Allan Heinberg and Jim Cheung, Kate Bishop went on to become the second Hawkeye alongside Barton, going so far as to receive her own solo comic in 2016. News of her apparent involvement in a Hawkeye TV show also comes in the wake of speculation that has linked Avengers 4's Katherine Langford with the role.
Of course this is still all unconfirmed (and should probably be taken with a pinch of salt), but it's not difficult to see why Disney would be considering a Hawkeye project. The hero has never truly been given a chance to shine on the big screen, and as Disney Play looks set to provide new opportunities to certain MCU characters, it makes perfect sense for Hawkeye - alongside a new mentee - to light up the small screen instead.
Watch Next...
Create Content and Get Paid
---