MIB 23: James Bobin Will Direct The Jump Street/Men In Black Crossover
Yes, this is actually going ahead.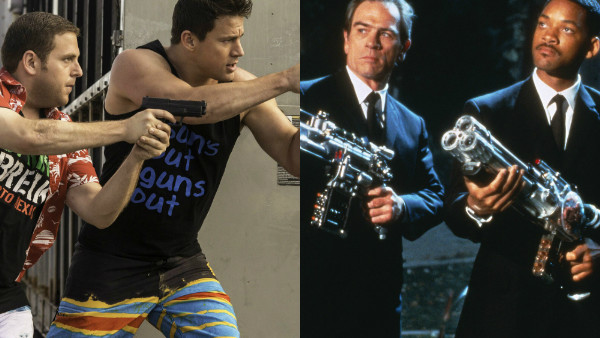 Probably one of the strangest sounding movies in development right now, plans are pressing ahead for the crossover between Men in Black and Jump Street franchises.
Last month the title for the film was confirmed, MIB 23, and now it's got a director on-board: James Bobin.
The director has been linked with the role a while back, but now speaking to ComingSoon he has admitted that he is going behind the camera on this one:
"Yes, it€™s very early stages, obviously, but I€™ve always loved the Men in Black world. Channing and Jonah in 21 Jump Street are just so funny. Those guys and their world makes me laugh every time I think about it. That€™s always a good sign for a film."
Bobin seems like a good fit for the movie, at least with Chris Miller and Phil Lord busy on other projects (though thankfully they will be involved in some capacity). The did a great job on 2011's The Muppets, giving them their best big screen outing in years, and although he didn't quite replicate that success on the sequel, Muppets Most Wanted, there's enough to suggest he can handle the absurdity of this film.
Plot details are still very thin on the ground for the crossover, which first came to light as part of the Sony Pictures hack in 2014, but if they can pull this off then it's sure to be a really fun film. There's no word yet on which Men in Black will be present, but Tatum and Hill are expected to return to their Jump Street roles, which would be a big boost in terms of how this film could turn out. Because let's be honest, if one actor can make this movie work, it's Channing Tatum.
Are you happy with James Bobin directing MIB 23? Can the crossover work? Let us know in the comments.
We need more writers about Will Smith, Channing-Tatum, Men In Black and 23 Jump Street! Get started below...
Create Content and Get Paid
---
James Hunt
NCTJ-qualified journalist. Most definitely not a racing driver. Drink too much tea; eat too much peanut butter; watch too much TV. Sadly only the latter paying off so far. A mix of wise-old man in a young man's body with a child-like wonder about him and a great otherworldly sensibility.
See more from James