Minion Land Officially Opens At Universal Orlando Resort
Blast your way through Villain-Con at the new land at Universal Studios Florida.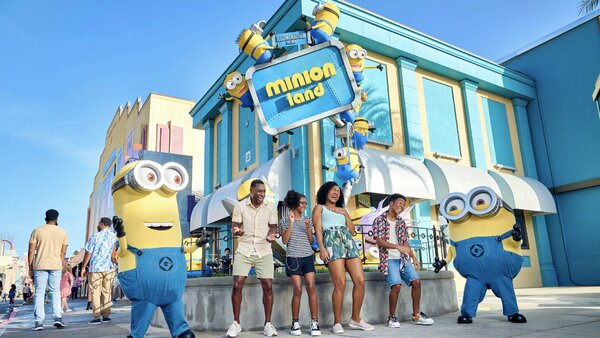 Minion Land at Universal Studios Florida has officially opened! The fun yellow sidekicks have a brand new attraction, cool cafe and sweet treats for visitors to experience.
Guests now arriving at the Universal Orlando Resort theme park will now be greeted by Illumination Avenue, a street filled with all things Despicable Me and Minions. Along with the existing Despicable Me Minion Mayhem attraction, guests can now join the Vicious 6 and take a "blast" at becoming a villain.
Illumination's Villain-Con Minion Blast is the latest attraction to open in the resort and allows you to go to Villain-Con and test out the latest evil technology. You can grab a pick up a "E-Liminator X" blaster and compete against your friends and family to see who can score the most.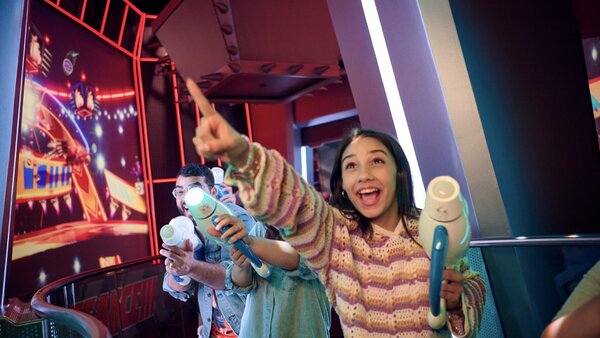 Travelling along a moving walkway, guest score points by using their Freeze Rays, Banana Bombs and Explosive Nunchuck" to hit targets and well anything that moves. You can even sync up the Universal Orlando Resort app to keep track of your score and unlock perks.
Becoming an evil villain sure can work up quite an appetite. Luckily there's plenty of places to grab a banana or something more substantial.
Quick service restaurant Illumination's Minion Cafe features a big menu containing some of cutest foods you've ever seen. There's minion shaped tater tots and a dessert shaped like Tim the teddy bear. If it's just sweet treats you're after then Bake My Day is truly the place to be. The counter service store features cupcakes, macarons and s'mores; similar to Gru's from Despicable Me 2. Banana-flavoured popcorn is available at Pop-a-Nana whilst you can cool off with a treat from Freeze Ray Pops.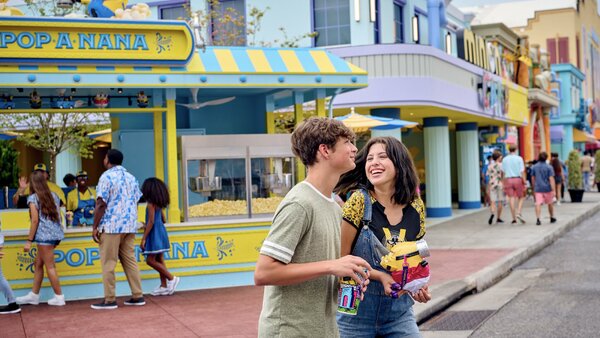 Evil Stuff is the new store in the land. Located at the exit of Illumination's Villain-Con Minion Blast, the store is stocked with Villain-Con merchandise and other fun Minion goodies. You can also pick up fun apparel at Bake My Day.
Illumination Theatre is the new place to be to meet and greet with some of your favourite characters. Minions, Gru, Margo, Edith and Agnes will all be meeting in the new spot next to Bake My Day. The theatre also will be the place to meet characters from Illumination's Sing, including Rosita, Gunter and Johnny.
Minion Land brings fun and colour to the a theme park that takes you into the heart of the movies. With two attractions, stores and multiple dining outlets; Minion Land is a great new addition to Universal Orlando Resort.