New Avengers: Endgame LEGO Sets Tease Iron Man 3 Time Travel
Are you ready to see more Iron Man armours?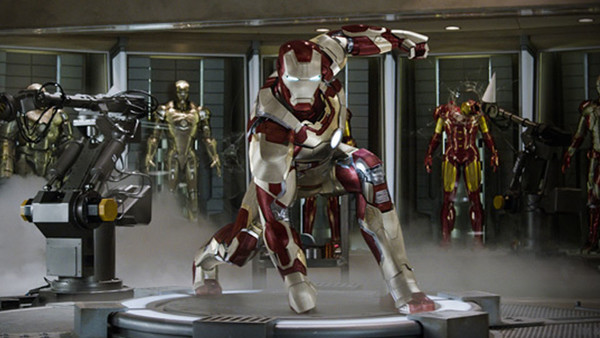 Despite the fact that we've apparently only seen footage from the first looks like we might have a hint of another confirmed scene from Avengers: Endgame, courtesy of LEGO.
The official Marvel partner have a bit of a habit of spoiling scenes from upcoming MCU movies, having leaked Giant Man and the Vision/Shuri sequence from Infinity War previously. But we should all give them a pass, because LEGO is brilliant and they also often invent entire scenes for tie-in sets anyway to throw us all off the scent.
The difficulty for official tie-ins, of course, is that the sets have to reflect the movie because fans want to recreate actual moments from the movies. And on top of that, the marketing cycle means that LEGO have to push them out well ahead of release, so we end up getting spoilers. If you don't mind knowing the shape of some scenes, it's actually a pretty good way of hyping the movies, but there's a lot of fans who are a lot more precious about spoiler protection.
Anyway, no matter how you feel about those kinds of leaks, they're happening and the latest one from Endgame seems to reveal one of the time periods that the Avengers (and their enemies) travel back to during the time travel portion of the movie. You know, the alleged, rumoured time travel segment that is definitely happening.
One of the newly revealed LEGO sets - which comes courtesy of Reddit user SpiderJaz - shows Iron Man's Hall Of Armor being over-run by Outriders. As well as another set, which shows the aliens attacking the Avengers Compound, this confirms that Thanos is sending his army after the heroes, but even more interestingly, it suggests they're going back in time as well as The Avengers, because the Hall Of Armor was destroyed in Iron Man 3 thanks to the Clean Slate Protocol.
It also includes a couple of the armours that we know were destroyed - like the big blue "Igor" armour (Mark 38), what appears to be the Mark 40 Hyper Velocity Suit (nicknamed "Shotgun") and the Mark 41 Skeleton suit (nicknamed "Bones"). It'll be great to see them in action if we're going to see anything like the House Party Protocol sequence from Iron Man 3.
The other set also seems to suggest that the rumours that Thanos comes with a new weapon are correct too, as he's wielding a huge hammer...
Of course, there have been occasions where LEGO sets have teased scenes that didn't make it into the final films, like Hulk bursting out of the Hulkbuster armour, which was actually cut from Infinity War, but it would be strange to randomly pick out something as specific as the Hall Of Armor from Iron Man 3 in an entirely unrelated movie.
So maybe there's something to it? Presumably, that would mean we're going to see the Avengers being chased through time, which is an incredible idea for a spectacle.
MCU Quiz: How Well Do You ACTUALLY Remember Avengers: Infinity War?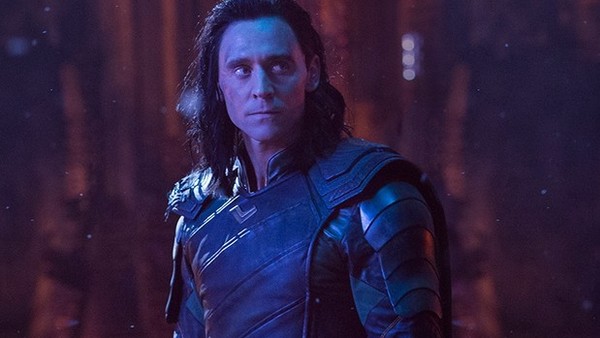 1. What Are Loki's Last Words?