New Deadpool 2 Trailer Brings In X-Force
"Isn't that a little derivative?"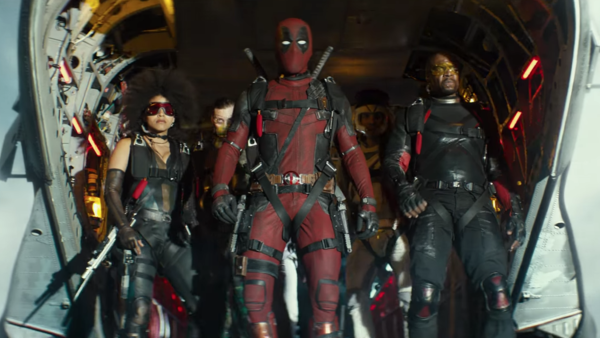 Avengers: Infinity War might be the talk of the town right now, but - just so you don't forget about it - Fox have released yet another trailer for Deadpool 2. It's really quite funny.
In what must be the most revealing look at the sequel to Fox's 2016 hit offered so far, Deadpool himself isn't made the sole focus. Instead, Cable (Josh Brolin), Domino (Zazie Beetz) and the rest of Deadpool's rag-tag band of mutants - AKA X-Force - take centre stage, ensuring the film's ensemble status is clear for all to see.

The trailer also shines a light on the film's once guarded plot, with Cable having come back in time to assassinate (supposedly) Julian Dennison's still unnamed mutant. Deadpool, enlisting the help of some other gifted youngsters, sets out to make sure that doesn't happen, although a twist is likely to factor in at some stage in the story, owing to Cable and Deadpool's long-running (and tested) comic book partnership.
In any case, Deadpool 2 is looking to be just as irreverent, chaotic and action-oriented as its predecessor. Whether or not it's your cup of tea is another thing altogether, but - at the very least - there's no denying the appeal of seeing Terry Crews suit up in the company of Marvel's most magnificent mutants - especially as the X-Force make their cinematic entrance.
Deadpool 2 releases May 18. What did you think of the latest trailer? Be sure to let us know in the comments below!