New Images Reveal James Franco And Seth Rogen In Zeroville
Franco set to direct and produce as well as star in the movie.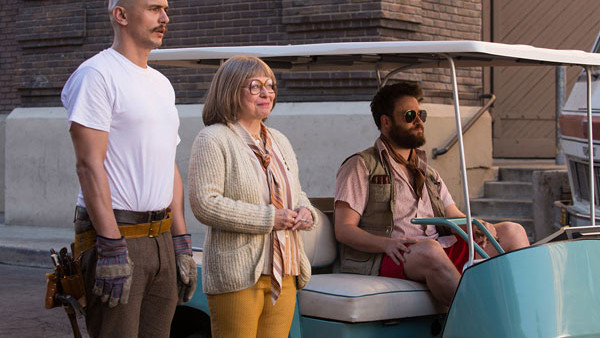 Following on from their controversial movie The Interview, James Franco and Seth Rogen's latest collaborative project Zeroville, which wrapped production some time ago, has unveiled two new images.
The first look images, posted on The Playlist and including a still image from the film along with a poster design, depict Franco's bald-headed character Vikar alongside co-stars Seth Rogen and Jacki Weaver. Zeroville, based on the book of the same name by Steve Erickson, centres around Vikar's experiences in Hollywood, who is mistaken for one of the perpetrators of the Charles Manson murders in 1969.
Vikar, who sports tattoos of Montgomery Clift and Elizabeth Taylor on the back of his head, accentuating his obsession with movies, encounters a variety of eccentric and unusual characters as he delves into Hollywood's underbelly, including cigar-chomping surfer-hippie The Viking (played by Seth Rogen) and Soledad, a mysterious femme fatale played by Megan Fox.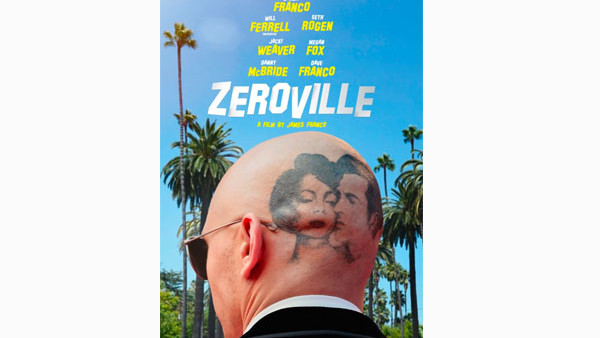 Other regular collaborators of Rogen and Franco appearing in the film include Danny McBride and Will Ferrell. Here's the full synopsis for Zeroville:
Join VIKAR (James Franco), a wide-eyed innocent in love with the movies, on one wicked trip to the heart of a pulsating, kaleidoscopic Hollywood. Naïve newcomer to the City of Angels, carrying nothing but his €œoutsider€ past and a huge tattoo of Montgomery Clift & Elizabeth Taylor inked on his shaved skull; driven by the allure of cinema to the glittering temptations of Zeroville; a town where anything goes.Encounter the parasites, the punks, the wannabes, the power-brokers and the crazies: meet VIKING MAN (Seth Rogen) €" gatekeeper to all the right parties, a cigar-chomping surf hippie; Vikar€™s eccentric Hollywood guide.You€™ll encounter: foul-mouthed industry veteran DOTTY (Jacki Weaver); the sinister FINANCIER (Danny McBride); sexy femme fatale SOLEDAD (Megan Fox) €" a haunted €œdame€, the electric charge to trigger Vikar€™s breath-taking dive into the captivating world where movies are made.Profoundly magical, funny, unsettling, and gorgeous €" a love letter to Los Angeles and provocative satire of America€™s fascination with itself, its cult of celebrity; a vision of the death of Old Hollywood.
No release date has been announced, although Zeroville is expected to hit theatres this year.
Create Content and Get Paid
---