New Star Wars: The Last Jedi Images Reveal Laura Dern & Benicio Del Toro's Characters
The Vanity Fair rollout continues with Holdo, DJ, and the new casino planet.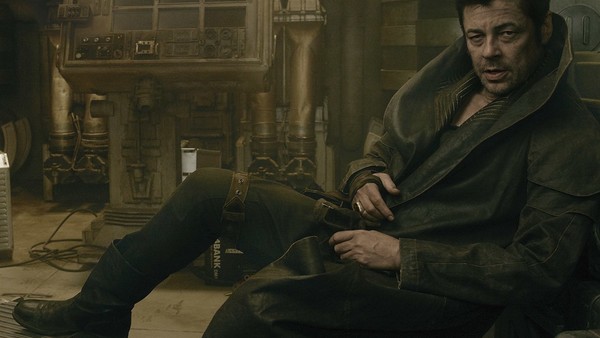 Following on from yesterday's reveal of their Star Wars: The Last Jedi covers, Vanity Fair are keeping the reveals from the galaxy far, far away coming, with the unveiling of their big cover story.
The article, which you can read here, features interviews with many of the key plays involved in Episode VIII, including Lucasfilm President Kathleen Kennedy, director Rian Johnson, and Luke Skywalker himself, Mark Hamill.
As you'd expect, all are being pretty tight-lipped when it comes to giving away details, but there are a couple of interesting reveals: we finally get to see what the new characters played by Laura Dern and Benicio del Toro look like, and they couldn't be more contrasting.

Dern (below) is playing Vice Admiral Holdo, a prominent officer in the Resistance, who looks gloriously over-the-top in design. Del Toro, meanwhile, who has gone back-and-forth on teasing whether or not his character is a villain, is playing an unnamed character the filmmakers refer to as DJ (for reasons that will apparently become clear), a shady character with unknown allegiances. As you can see from the photo (above), del Toro is giving it his best smouldering rogue effort.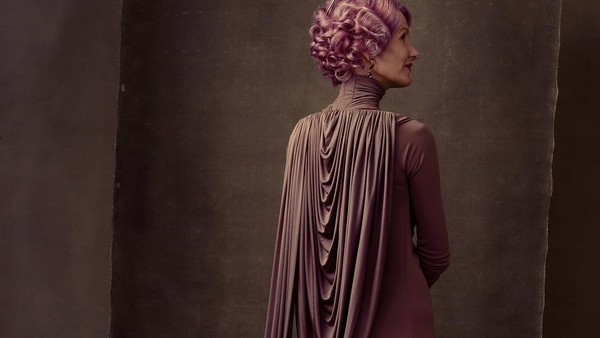 We also get a glimpse of Canto Bight (below), the new casino planet that Finn and Rose (Kelly Marie Tran) will visit during the movie, serving as this film's version of Mos Eisley Cantina, but for the richest people in the galaxy. Of the new setting, Johnson said:
"[It's] a Star Wars Monte Carlo–type environment, a little James Bond–ish, a little To Catch a Thief... I was thinking, O.K., let's go ultra-glamour. Let's create a playground, basically, for rich a--holes."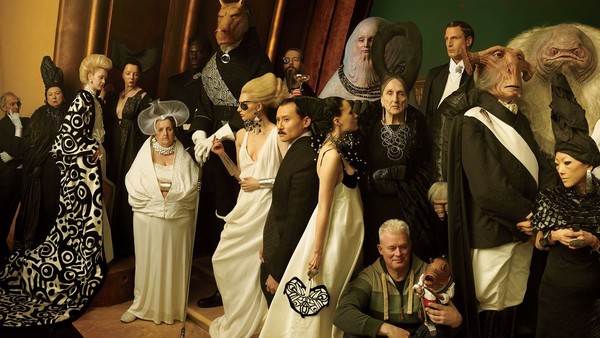 The rest of the story doesn't include any major reveals, but it does have some great stories from the cast and crew, especially when they start talking about Fisher.
What are your thoughts on the new images and characters? Let us know down in the comments.
Want to write about Star Wars: The Last Jedi and Benicio Del Toro? Get started below...
Create Content and Get Paid
---
James Hunt
NCTJ-qualified journalist. Most definitely not a racing driver. Drink too much tea; eat too much peanut butter; watch too much TV. Sadly only the latter paying off so far. A mix of wise-old man in a young man's body with a child-like wonder about him and a great otherworldly sensibility.
See more from James