Nicolas Cage Joins Edward Snowden Biopic
Blow your whistle!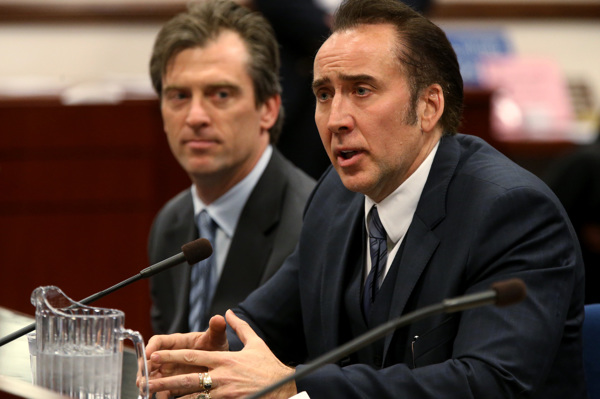 An appearance from Nicolas Cage in a good film now seems as common as a unicorn sighting or finding a Freddo that€™s still only 10p. Whilst we still await the other two occurrences with great anticipation,
Deadline
have revealed that Cage will be making a potential comeback, courtesy of the Edward Snowden biopic from Oliver Stone which stars Joseph Gordon-Levitt. Based on Luke Harding€™s book €™The Snowden Files: The Inside Story of the World€™s Most Wanted Man€™ and €˜Time of the Octopus€™ by Anatoly Kucherena, Snowden will tell the story of the U.S. whistleblower who sought asylum in Russia after leaking classified files from the NSA to the media in 2013. Levitt is set to star as the titular secret-spiller, whilst Cage is down to play a former U.S. Intelligence official. The Oscar winning star (yeah, that happened once) is just the recent addition to the cast list following a splurge of newcomers to the project. The most recent was Justified€™s Timothy Olyphant, who followed on from Shailene Woodley, Tom Wilkinson, Zachary Quinto and Melissa Leo. Leo will in fact be taking the role of documentary filmmaker Laura Poitras, whose film, CitizenFour, won this years Oscar for Best Documentary. Having been pegged for some time for taking on any project that falls into his lap, it€™ll be great to see Cage on board something that's worth some attention. Kick-Ass and Bad Lieutenant (at a push) and Joe were the only recent entries worth noting for the past few years, but maybe Stone's upcoming drama could get added to the list as well. Judge for yourself when he and the rest of the cast tackle Snowden, when it arrives in U.S. cinemas this Christmas.
Create Content and Get Paid
---