One Night In Miami Review - 8 Ups & 0 Downs
What Did Happen When Malcolm, Sam, Jim And Cassius Were In The Same Room Together?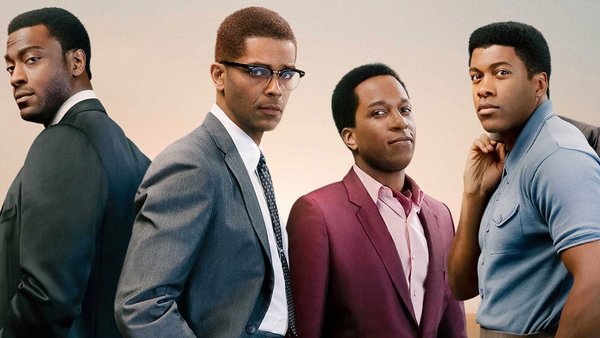 When Oscar night rolls around in 2021, you can bet that One Night In Miami will be well represented by a swathe of nominations in multiple categories.
Regina King's debut feature as a director tells a fictionalised story of what happened on the night that a young Cassius Clay won his first heavyweight belt. In reality, Sam Cooke, Malcolm X and Jim Brown were all there to witness their friend's victory and spent some time with Clay that evening in private.
In the film, which has been adapted from the stage play beautifully, we see the full ideology of four different black men and how they deal with their lives in the spotlight, in the time of the civil rights movement and Jim Crow America.
One Night In Miami is a staggering and unflinching look at the clashing of their ideologies and shows that racism divided the black community into their own schools of thought on how to overcome such evil.
Few movies are really able to look back through history and use it to put their fingers on the zeitgeist of modern times too without falling into heavy-handed melodrama. However, One Night In Miami is a powerful statement of where we should never go again.
8. Aldis Hodge's Jim Brown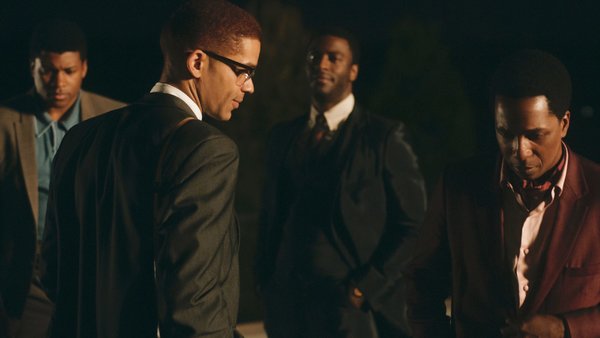 It's fair to say that Jim Brown is the least known of all the people in that room, especially outside of the US. The American Football star turned actor isn't somebody with a history that is instantly recognisable either, which in some way makes Aldis Hodge's performance all the better for it.
Since Hodge is dealing with a man who comes across as the middle ground in the foursome, he is the voice of reason and sanity in a lot of what is said between them on the night.
His presence is felt by the audience and the other characters in the room, both physically and tonally. Jim Brown is the glue that holds the whole story together and keeps the foursome in line when they become too angry or belligerent. Seeing him talk calmly with Malcolm X about the bigger picture reminds us all that every story has multiple sides, multiple shades of grey, and that it is important to know all the angles before imposing your own will.
Hodge's portrayal makes you want to find out more about Jim Brown and his life, which is the best thing that can be said of a performance based upon a real person, that it was so good that you wanted to know more.