Oscars 2015: Best Supporting Actor Predictions
The five actors who will be battling for the 2015 Best Supporting Actor Oscar.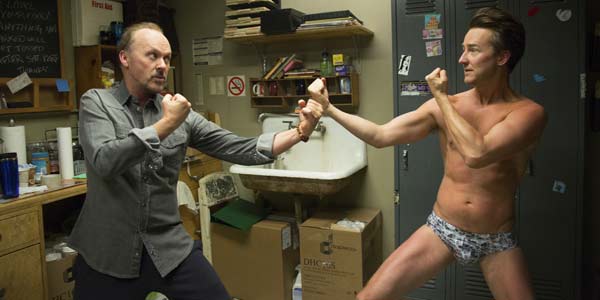 The cinematic world of rich, colorful supporting male characters is one so chock-full of brilliant performance that if you were to attempt to make a list of the greatest male supporting performances of all-time, it would undoubtedly leave you with a splitting headache that would last a good week. This is why the annual race for the Best Supporting Actor Oscar is such a heated one. Oddly enough though, 2014 seems to be an exception to this general rule. Not to say there hasn't been a number of good supporting performances from male thespians this year, but like their supporting female counterparts, there simply aren't many viable contenders for the Best Supporting Actor trophy. While the top two contenders appear to be shoe-ins for a nomination, the rest of the field seems to be relatively weak. There are some contenders that appear to have a slight advantage over others, but none of these potential candidates have inspired the kind of passion that lets you predict their nomination with any level of confidence. Does this mean the 2015 race for Best Supporting Actor is one ripe for surprises and disappointments? It most certainly could, as a secret, out-of-left-field nominee that everyone quietly loved but no one talked about would not be too shocking with this year's field of contenders. Whatever the case may be, it will be an interesting race to watch, but as of now, the following five actors should be your best bet if you are inclined to put a little money down on the category.