Oscars 2018: 5 Awards The Academy Got Right (And 8 They Got Wrong)
And the Oscar goes to... WHAT?!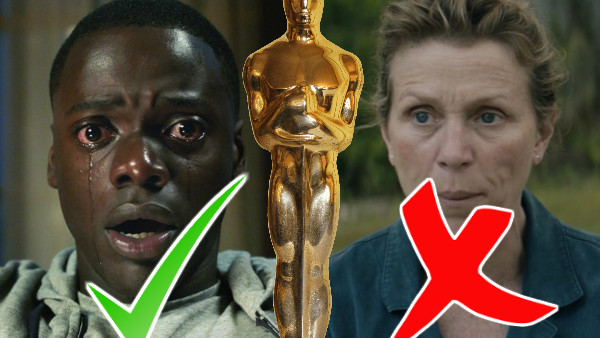 So that was the Oscars 2018.
The 90th instalment of the Academy Awards took place at the Dolby Theatre in Los Angeles last night, with Jimmy Kimmel hosting and much of the chatter dominated by the Me Too and Time's Up movements.
They were rightfully paid attention to, but in between that there were a lot of awards to hand out and some big questions to be answered. It was, heading into the night, the most open Best Picture race we'd seen in years. The Shape of Water vs Three Billboards Outside Ebbing, Missouri was the headline bout, but Dunkirk and Get Out both had a chance thanks to the preferential voting system.
Ultimately it was Shape that ended up the big winner, taking home four awards overall, including Best Picture. Elsewhere, all four of the Acting categories went with the awards season form, Jordan Peele scooped the Best Original Screenplay prize for Get Out, and Faye Dunaway and Warren Beatty avoided another La La Land/Moonlight style mix up. They read out the correct names, but which ones were the right winners, and which were the mistakes? (Caveat: in terms of Got Right, we're only looking at those categories where there was a close race, rather than, saying, Phantom Thread's obvious win for Costume Design or Darkest Hour taking home Best Makeup.)