Oscars 2021: 10 Best Picture Movie Contenders
9. Soul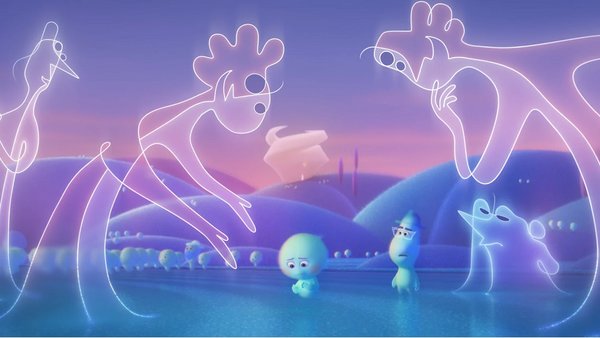 From around 2001 to 2010, Pixar was on a winning streak to be envied by any big movie studio, turning out releases like Monsters Inc, Finding Nemo, The Incredibles, Ratatouille, Up, Wall-E and Toy Story 3 one after the other. It's a true rarity for a studio to produce so many acclaimed and revered films in a row like that.
Beginning in the 2010's however, its output became a little more up and down, with films like The Good Dinosaur, the Cars sequels and Finding Dory not quite living up to the brilliance of their predecessors.
But 2020 brought with it a welcome return to what Pixar became known for in the first place with Pete Docter and Kemp Powers' Soul, a story about a music teacher named Joe Gardener who dies suddenly right before achieving his life-long dream of becoming a professional jazz musician. As Joe's soul journeys through the afterlife (and before-life), he begins to learn what made his life really worth living in the first place.
Brimming with breathtaking visuals, genuine wisdom, wonderful vocal performances and an intriguing, contemplative plot, Soul is feel-good yet daring, unexpected yet hopeful and an altogether touching and thoughtful animated experience that deserves to be ranked up there with 2020's best films.
Because of this, Soul may turn out to be the fourth animated (and third Pixar) movie ever to be nominated for Best Picture, after Beauty and the Beast, Up and Toy Story 3.